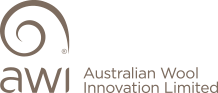 Be prepared for flystrike season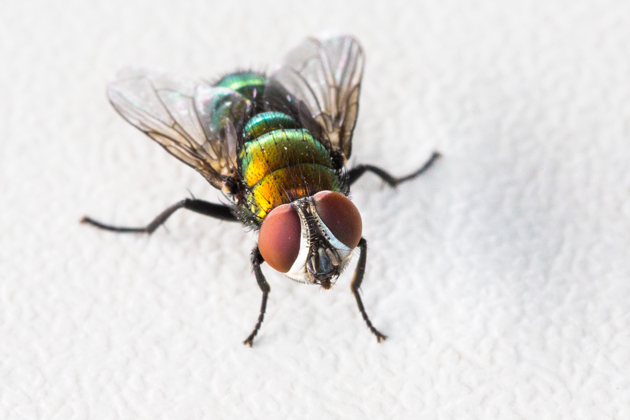 As we head into flystrike season, now is the time to implement your annual flystrike management plan. Early prevention of flystrike is key to minimising animal welfare and economic threats. The resources in the AWI Flystrike Extension Program are available to help woolgrowers tackle this significant sheep health and welfare issue.
AWI's Flystrike Extension Program represents a long-term commitment AWI has made to assist woolgrowers in combating flystrike.
AWI's Flystrike Extension Program supports woolgrowers to improve the lifetime welfare of their sheep, reduce their reliance on mulesing and crutching, optimise chemical use and increase whole farm profitability through the provision of practical information and tools and access to accredited advisor support on flystrike management.
There are currently four components available under AWI's Flystrike Extension Program available to woolgrowers to support their flystrike management: (1) It's Fly Time!™ resources, (2) DemystiFly™ resources, (3) SimpliFly™ workshops, and (4) ClassiFlyTM workshops, while two other components are under development.
Woolgrowers can pick and choose how to get involved with the different components of the program that best suits their requirements, sheep type, climate, operating environment and husbandry practices.
It's Fly Time!TM
Just-in-time flystrike management resources
These popular resources provide practical and tactical information for woolgrowers on integrated flystrike management in the lead up to, and during, high-risk flystrike periods. They include tips for preventing flystrike, information on prioritising sheep for monitoring and treatment, and options for treating sheep when flystrike does occur.
The resources include a recording of the It's Fly Time! webinar (1 hour) and presentation slides, plus factsheets on 'Recognising and monitoring flystrike' (4-pages) and 'Preventing and treating flystrike' (4-pages).
DemystiFlyTM
Managing chemical resistance resources
There are only a small number of chemical groups registered for flystrike control, so it is important to prolong the usefulness of these chemicals for as long as possible. By implementing resistance management strategies, woolgrowers can slow the development of resistance, which will help maintain the effectiveness of the currently registered chemical products.
AWI has made available a range of practical information resources about blowfly chemical resistance to 'demystifly' this complex, yet important, issue. They include factsheets, guides and producer case studies for both non-mulesed and mulesed sheep.
SimpliFlyTM
Strategic flystrike management workshop
SimpliFly™ is a one-day workshop, delivered by AWI-accredited advisors in partnership with AWI's state grower extension networks, to help woolgrowers reduce the incidence and impact of flystrike on their flocks and profits. During the workshop, woolgrowers will learn about the range of tools available in their flystrike management toolbox and how to use them in combination.
Throughout the day, attendees work through developing a strategic flystrike management plan and annual calendar that incorporates both short- and long-term tools specific to their property.
ClassiFlyTM
Breeding for flystrike resistance workshop
ClassiFly™ is a one-day workshop, delivered by AWI-accredited advisors in partnership with AWI's state grower extension networks, to help woolgrowers breed for more natural and profitable flystrike resistance. The workshop demonstrates there are both genetic and non-genetic factors that influence a sheep's susceptibility to flystrike which are described in the workshop as 'breech traits', 'wool quality traits', 'conformation traits' and 'management traits'.
Over the course of the day, workshop attendees learn about the different traits, the risk they present for flystrike, the phenotypic expression of the trait and how to class and select animals for these traits using visual assessment or Australian Sheep Breeding Values (ASBVs), or a combination of both.
And there's more…
AWI is developing two more components of the AWI Flystrike Extension Program:
StrateFlyTM – A one-day workshop to develop a property-specific, whole-of-farm strategy for moving to a non-mulesed enterprise.
AmpliFlyTM – One-on-one coaching and support from a trained and accredited advisor to assist growers to implement, monitor and improve their whole-of-farm plan for preventing and controlling flystrike.
Where do I find more information?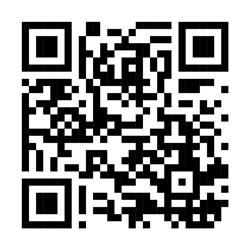 Access the It's Fly Time!TM and DemystiFlyTM resources, and further information about the AWI Flystrike Extension Program, at www.wool.com/flystrikeresources or scan this QR code with the QR code reader on your smartphone.
To find out when there is going to be a SimpliFly™ workshop or ClassiFly™ workshop available near you, contact the AWI - supported grower extension network in your state and sign up to their free newsletters. You can find your network at AWI Grower Networks or call the AWI Helpline on 1800 070 099.
For more detailed information on flystrike management, including access to interactive decision support tools, visit www.flyboss.com.au.
For information on AWI's flystrike research, development and extension program, visit Current Research.
This article appeared in the September 2023 edition of AWI's Beyond the Bale magazine. Reproduction of the article is encouraged.