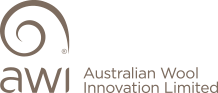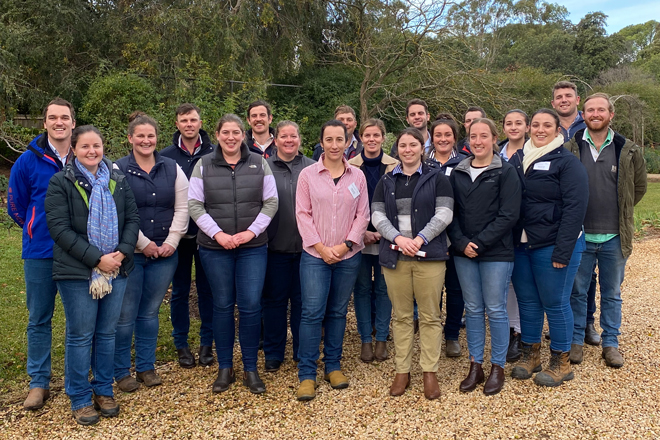 Breeding Leadership aims to develop the leadership and professional skills of young people involved in the wool industry.
BREEDING LEADERSHIP 2024
APPLICATIONS OPEN 1 SEPTEMBER 2023 TO 18 OCTOBER
DOWNLOAD THE APPLICATION FORM FOR MORE INFORMATION
Breeding Leadership is a national program to develop the leadership and professional skills for young people in all facets of the wool industry and forms a key part of AWI's commitment to people in the wool industry.
Since its inception, more than 200 people have completed the Breeding Leadership course.
2024 will be the tenth time the five-day course will be delivered. The week covers a range of topics including strategy (understanding your business and industry), understanding yourself (personality typing), working in teams (accountability, communicating expectations, decision making) and the future (entrepreneurship, innovation and managing change). There is a full day bus tour to allow participants the opportunity to visit local leaders in a range of industries.
"Fantastic program! I enjoyed regular opportunities to reflect on what we learnt."
- Dione Howard from Gobbagombalin, NSW participated in Breeding Leadership in 2022.
"I loved meeting great people who are passionate about the wool industry and meeting industry leaders. Supported by access to governance, policy and business planning processes."
- Katherine Bain from Stockyard Hill, Victoria participated in Breeding Leadership in 2022.
The program develops skills and knowledge in personal leadership as well as strategic planning and team leadership. It also provides an excellent opportunity for participants to network with other like-minded people from across Australia, as well as the skilled program deliverers and leaders from the wool industry.
Established in 2002 by South Australian Stud Merino Breeders Association, Breeding Leadership became a national program through the Australian Association of Stud Merino Breeders in 2004. Since 2012, AWI has funded the course.
The next Breeding Leadership course will be held in Clare, SA from 12-16 February 2024.
Check out the video below to hear from past participants about what they think is so great about going to Breeding Leadership.

For more information, contact:
Emily King
National Extension Manager
0437 523 036