Sign up to Wool.com and create your own personal wool hub.
Sign up to Wool.com

& create your own personalized wool hub
Create your own experience with:
Bookmark Articles
Recommended Media Releases
Personalised Content
Market Intelligence

Michael Caton, one of Australia's best loved actors, joins The Yarn podcast to discuss his latest film RAMS which explores the very real issue of an exotic disease outbreak in a sheep community. Listen and see Michael as he joins host Marius Cuming to talk about his experience in the wool and farming industries and how accurate the film is in depicting how much sheep mean to the people who work with them, care for them and are defined by them.
Read more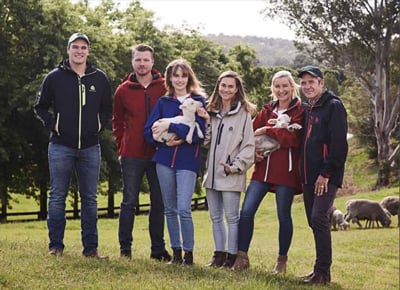 Woolmark Optim WR Jacket
The Woolmark Optim WR Jacket has been produced especially for woolgrowers, to enable wool levy payers to experience the benefits of Merino wool in an innovative way. The unique, high performance fabric is wind and water resistant and made from 100 per cent Australian Merino wool.
Available for purchase online in six different colour combinations, the Woolmark Optim WR Jacket is just $185 for wool levy payers.
Shop now
Submit your questions, comments and feedback to Australian Wool Innovation via our online contact form.