Sign up to Wool.com and create your own personal wool hub.
Sign up to Wool.com

& create your own personalized wool hub
Create your own experience with:
Bookmark Articles
Recommended Media Releases
Personalised Content
Market Intelligence

With a change in the local landscape and weather patterns, woolgrower Alistair McDougall is trialing legume pastures to fill his autumn feed gap and improve soil quality. High in protein, highly digestible, hardy and persistent, Alistair shares his hopes for these legumes in his livestock system.
Read more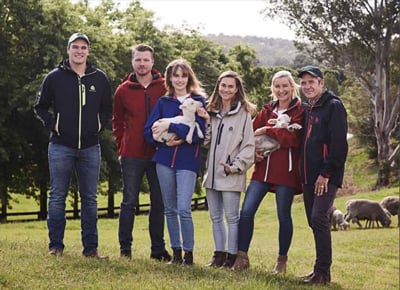 Woolmark Optim WR Jacket
The Woolmark Optim WR Jacket has been produced especially for woolgrowers, to enable wool levy payers to experience the benefits of Merino wool in an innovative way. The unique, high performance fabric is wind and water resistant and made from 100 per cent Australian Merino wool.
Available for purchase online in six different colour combinations, the Woolmark Optim WR Jacket is just $185 for wool levy payers.
Shop now
Submit your questions, comments and feedback to Australian Wool Innovation via our online contact form.