Sign up to Wool.com and create your own personal wool hub.
Sign up to Wool.com

& create your own personalized wool hub
Create your own experience with:
Bookmark Articles
Recommended Media Releases
Personalised Content
Market Intelligence

Episode 223
Ed Storey, WoolProducers Australia president: FMD, SSF and the state of wool
Download audio
The threat of Foot and Mouth Disease entering Australia is real and highly concerning for everyone involved with all livestock industries. WoolProducers Australia plays a key role if the disease does reach Australia's shores, hear what president Ed Storey has to say about the strong measures to keep it out, what individuals can do to protect their flocks as well as the policies and procedures if it is found. Ed also speaks about the significance of the Sheep Sustainability Framework and the overall state of our great industry.
Read more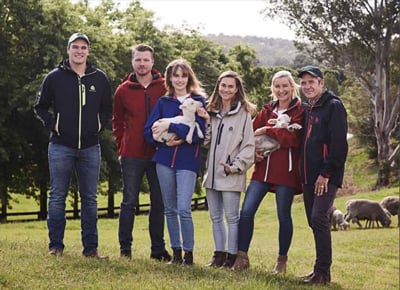 Woolmark Optim WR Jacket
The Woolmark Optim WR Jacket has been produced especially for woolgrowers, to enable wool levy payers to experience the benefits of Merino wool in an innovative way. The unique, high performance fabric is wind and water resistant and made from 100 per cent Australian Merino wool.
Available for purchase online in six different colour combinations, the Woolmark Optim WR Jacket is just $185 for wool levy payers.
Shop now
Submit your questions, comments and feedback to Australian Wool Innovation via our online contact form.