Sign up to Wool.com and create your own personal wool hub.
Sign up to Wool.com

& create your own personalized wool hub
Create your own experience with:
Bookmark Articles
Recommended Media Releases
Personalised Content
Market Intelligence

Episode 153
SafeSheds; The Shearing Shed Safety Program
Download audio
Whether you're a woolgrower, shearing contractor or worker, everyone is responsible for safety in the shearing shed. The newly launched SafeSheds is a best practice guide and assessment resource to make the wool harvesting workplace safer for all. Join us as the WA Shearing Industry Association (WASIA) explain the new program and how you can use it to reduce the risk of injuries and accidents in your shed. Learn more and sign up for free here www.wool.com/safe-sheds
Read more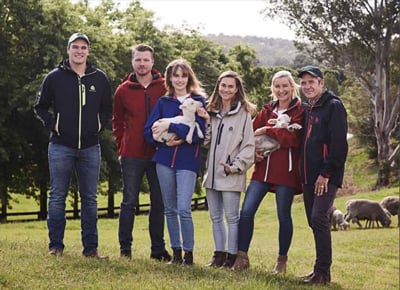 Woolmark Optim WR Jacket
The Woolmark Optim WR Jacket has been produced especially for woolgrowers, to enable wool levy payers to experience the benefits of Merino wool in an innovative way. The unique, high performance fabric is wind and water resistant and made from 100 per cent Australian Merino wool.
Available for purchase online in six different colour combinations, the Woolmark Optim WR Jacket is just $185 for wool levy payers.
Shop now
Submit your questions, comments and feedback to Australian Wool Innovation via our online contact form.