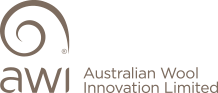 AWI has a long history with supporting artificial breeding technology with recent and current research projects. 
Artificial breeding in the Merino industry commenced in the 1950s with the first semen frozen in the mid-1960s. Laparoscopic artificial insemination (AI) was developed in the 1970s and commercialised in 1982. Now around 175,000 Merino ewes are joined by AI annually and around 15,000 Merino lambs born to embryo transfer.
Current and recent projects
Cervical AI; The University of Sydney
Sex Semen; The University of Sydney
Predictors of AI success The University of Sydney
Cervical artificial insemination
used in non invasive and cheaper cervical AI. The University of Sydney's research was conducted by Professor Simon de Graaf and Dr Jessica Rickard to build on the pioneering work in oestrus synchronisation, frozen semen and laparoscopic insemination technology undertaken by The University of Sydney with the support of AWI's predecessors.
The research was unable to make the final breakthrough although it did isolate 4 proteins as the lead candidates causing the problem (20% conceptions, compared to 70% using fresh semen).
Further work is being conducted in Europr following on from this project.
Sex Semen
The results from an AWI-funded project undertaken by The University of Sydney have determined that 'sexed semen' technology is effective enough to enable woolgrowers to choose whether they want male or female lambs via artificial insemination (AI).
The ability to choose the production of either male or female lambs provide a number of benefits for the wool industry. Sex preselection can streamline flock management, reduce costs associated with progeny testing, increase income through additional sales of flock rams, allow woolgrowers to focus selection on a ewe line, and can improve the rate of genetic gain under certain breeding strategies.
Learn more here.
Predictors of AI Success
AWI is funding a project with the University of Sydney Sex looking to improve the success and reliability of laparoscopic AI.
Learn more here.