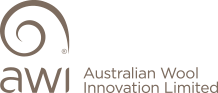 Bushfires - Livestock Safety and Recovery
Here is information about bushfire preparation and recovery for livestock.
Information about bushfire preparation and recovery for livestock.
Emergency Livestock Safety During Bushfires
Hold livestock in large irrigated, heavily grazed or ploughed paddocks
Hold livestock in large, clear stockyards, laneways or holding yards
Move livestock to paddocks with large dams and earth mounded on the fire facing sides
Secure gates open for connected paddocks
Ensure access to ample water
Clear fire breaks around livestock holding areas
Ensure your Property Identification Code (PIC) is up to date
(Above information sourced from NSW DPI, Country Fire Authority, PIRSA and adapted by AWI)
State Based Bushfire Assistance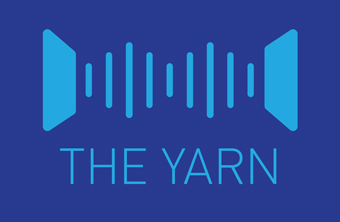 The Yarn: Bushfires: Emergency Livestock Safety and Recovery
Catastrophic fire conditions across the nation have put emergency livestock management into sharp focus. Qualified veterinarian and AWI General Manager of Research, Dr Jane Littlejohn, offers immediate advice to those who have been affected.
Listen to The Yarn
Recovering from drought and bushfire
If you have been lucky enough to get rain recently or have been affected by bushfires, then you may be considering purchasing sheep. However, you need to make sure you're not purchasing a whole heap of unwanted problems too. This document provides some key issues to consider, plus links to AWI and external resources
Download PDF
Soil Health and Pasture Recovery After a Fire
Significant bushfire events can leave paddocks bare at the time of year when they're most susceptible to erosion. There are several management options available to landholders to consider in the immediate aftermath of bushfires to mitigate the risk of soil erosion in bare paddocks and reduce the time taken to regenerate the paddock to productive feed.
Download PDF
Managing Sheep in Containment Areas After Fire
Containment feeding refers to "maintenance" feeding sheep in contained areas and it can be a valuable tool to managing sheep after a fire.
Download PDF
Stock Water: Limited Resource After Fire
After a fire, knowing the quantity, quality and reliability of stock water is essential.
Download PDF
Livestock Safety During Bushfires
Guidance prepared by PIRSA about how to ensure the safety of your livestock during bushfires. Whilst caring for livestock and other animals before and after a bushfire is essential, personal safety should be considered as a first priority on all occasions.
Be sure to get your Bushfire Survival Plan up to date and to hand.
Download PDF
Other Resources
Further bushfire recovery resources
---
Recovery After Natural Disaster
South Australian farmers Troy and Nette Fischer discuss the loss of stock and pastures in the devastating 2015 Pinery bushfire and their subsequent recovery and rebuild at the Best Wool Best Lamb Conference 2018.
To find different sections of the presentation the time splits are as follows:
Welcome and introduction, 2:04 - An early arrival, 3:15 - The day of the pinery fires, 11:10 - The aftermath, 14:48 - The rebuild, 30:39 - Key learnings.