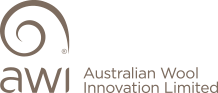 By registering for the event you (the Attendee) hereby agree to accept these Terms and Conditions.
Acceptance of Terms
By registering for the event you (the Attendee) hereby agree to accept these Terms and Conditions. Australian Wool Innovation Limited, acting on behalf of its subsidiaries and affiliates, agents, subcontractors or consultants (together AWI) reserves the right, in its sole discretion and without liability, to reject any lodgement or suspend or remove any registration that does not comply with these Terms and Conditions, or if it considers that it may bring AWI into disrepute, even after the registration is lodged and accepted.
Payment of fees
All event fees must be paid at time of registration, in full. All prices are inclusive of GST.
The Attendee will receive confirmation of registration no later than 5 business days after receipt of his/her payment in full.
Upon receipt of the full registration fee in cleared funds by AWI the Attendee will be issued a tax invoice.
Should the Attendee be unable to attend, he/she may send a substitute in his/her place. AWI must be notified of all substitutions at least one week prior to the event. Failure to attend or submit a substitute to AWI will result in full forfeiture of the registration fee.
Program changes and cancellation
AWI reserves the right to vary, amend or cancel any event or event times and dates. This includes changes to any programs, presenters and speakers.
Should AWI be required to cancel an event, AWI will provide as much notice as possible to all confirmed Attendees and use reasonable endeavours to offer a full refund of monies paid.
AWI is not liable for any travel, accommodation or other costs that the Attendee may have incurred in relation to the cancelled event.
Event numbers may be limited by venue capacity. AWI reserves the right to refuse registration if the event is full.
Talent Release
An Attendee attending the event consents to AWI (acting for an on behalf of its associated entities) to film and photograph his/her and/or record his/her voice (the Materials). AWI may edit the Materials. Further, AWI may use the Materials, the Attendee's name and likeness (in full or in part) in all media throughout the world for any business purposes in perpetuity. In addition, by attending the event the Attendee also confirms that AWI will own the Materials and that he/she will give up any rights or interests that he/she may have in the Materials. No payment will be made to the Attendee for AWI's use of the Materials and the Attendee hereby agrees that he/she will not make any claims against AWI arising out of the Materials.
Privacy notice
By registering for the event the Attendee acknowledges and agrees that AWI can use his/her personal information for the purpose of administering this form and for the purposes set out in our Privacy Policy.
Liability and Indemnity
Except as otherwise agreed expressly in writing and advised to the Attendee by AWI, the Attendee acknowledges and accepts that his/her participation in an event may expose him/her to the risk of damage, loss or harm. The Attendee acknowledges and agrees that he/she will not hold AWI (or its affiliates) responsible for any damage, loss, harm or disappointment as a consequence of his/her participation in an event.
The Attendee will indemnify AWI, its affiliates, employees, contractors and agents (the Indemnified) against all actions, proceedings, claims and demands which may be brought or made against the Indemnified by any person in respect of any loss, damage or injury (including death) occurring to any person or property arising out of or in connection with the Attendee's involvement in an event. This indemnity includes any costs incurred by AWI (including legal costs) in defending any actions, proceedings, claims and demands or in being represented at proceedings, inquiries or inquests.
AWI shall not be liable for any failure to comply with its obligations including where the failure is caused by something outside its reasonable control. Circumstances outside its reasonable control include, but are not be limited to, weather conditions, fire, flood, cyclone, strike, industrial dispute, war, hostilities, political unrest, riots, civil commotion, inevitable accidents, supervening legislation or any other circumstances amounting to force majeure.
General
AWI assumes no responsibility for registrations that are lost, delayed, misdirected or incomplete or cannot be delivered or entered for any technical or other reason. Proof of delivery of the entry is not proof of receipt.
The information included for any event registration is correct at the time of publishing.
AWI reserves the right to alter or delete items from any program as circumstances dictate and takes no responsibility for any errors, omissions and changes.
All registrations are subject to the laws of NSW, Australia.
All indemnities survive termination of any relationship with the Attendee.
All terms and conditions are binding on the Attendee and all of his/her representatives and substitutes and may be subject to change without notice.
The Attendee agrees that he/she will not represent that he/she has any affiliation with AWI or its affiliates other than that the Attendee is participating or conducting an event.