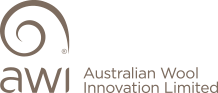 Resilience, Feed Efficiency and Survival
Resilience, feed efficiency and survival (lamb and ewe) are key economic traits that we don't yet have ASBVs for, and thus not included in indexes. AWI is seeking to build the data required and analysis to support these traits to either have ASBVs or be included in indexes through correlated traits.
AWI has contracted CSIRO for 2 phases of work to build the information on an animals ability to be resilient to health challenges and return to their normal productive state as quickly as possible.
Read more on Beyond The Bale December 2022, page 23.
Read more on Beyond The Bale December 2018, page 61.
Feed Efficiency
The AWI-funded study 'Genetic Evaluation of Productivity, Efficiency and Profitability' (GEPEP) with Murdoch University aims to determine if it is possible to improve current estimates of profitability per hectare, by assessing feed intake and total body energy reserves (proxies for feed efficiency), rather than the current blunt use of metabolic body weight (DSE rating). One of the measures of feed intake is methane and data from this trial will add to other breeding for lower methane projects.
Read more on Beyond The Bale March 2022, pages 44-45.
Read more on Beyond The Bale March 2021, pages 42-44.
Survival
The MLP project is following the lifetime productivity of 5,700 daughters of 134 AI sires. There are large sire differences in the survival of their daughters ranging from just under 100% to the mid 50's. Survival is known to have a low heritability, similar to reproduction but equally as with reproduction there is large variation that could be exploited.
Once all the MLP data has been collected analysis of survival traits will be conducted and recommendations provided to how best continue to collect data on these difficult traits.