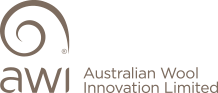 AWI welcomes project proposals from organisations that will assist it to meet it's objectives as set out in the strategic plan.
Woolgrower levy payer and Australian Government investors in Australian Wool Innovation expect collaboration with other Research and Development Corporations (RDCs).
AWI is interested in receiving project proposals at any time. To explore this opportunity please contact the below relevant AWI program managers.
AWI's Project Initiation Guidelines can be found here.
Download AWI's Research, Development and Adoption Project Proposal 2022 template here.
Partnerships between AWI and other RDCs ensure sharing of research knowledge, increase the total funding pool for projects of common interest to speed up research, give RDCs a stake in more projects at less cost per project and progress shared agricultural problems which otherwise would not be tackled.
A stocktake of AWI's collaborative co-investment activities across the RDC network from 2019/20 to 2021/22 can be accessed here:
A call for proposals for 2020/21 funding will not be held in 2020. To discuss project opportunities for limited uncommitted budget please contact relevant AWI program managers directly.
Bridget Peachey - Program Manager Sheep Health and Welfare – bridget.peachey@wool.com
Ian Evans - Program Manager Vertebrate Pests – ian.evans@wool.com
Geoff Lindon - Program Manager Genetics – geoff.lindon@wool.com
Angus Ireland - Program Manager Fibre Advocacy and Eco-credentials - angus.ireland@wool.com
Carolina Diaz - Program Manager Agri Technology – carolina.diaz@wool.com
Emily King - Program Manager Reproduction and Nutrition – emily.king@wool.com
AWI's strategic plan is available here.
If you have any questions, please email projects@wool.com or alternatively call the AWI Office on (02) 8295 3100