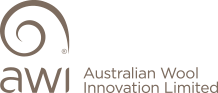 Young Farming Champions Program
We support Action4Agriculture Young Farming Champions who share their passion for agriculture with urban students and show there is a bright and prosperous future in the industry.
The Action4Agriculture Young Farming Champions program, co-sponsored by AWI, is helping break the stereotypes of the conventional Australian farmer, and bridge the divide between city and regional areas.
The initiative is a program developed by Action4Agriculture - a network of young people who share a passion about teaching others the pivotal role Australian farmers play in feeding and clothing the world.
The Action4Agriculture AWI Young Farming Champions program provides a great platform to spark the next generation's interest in an agricultural career. AWI Young Farming Champions go to events and schools participating in another Action4Agriculture program - the Archibull Prize - to engage with the students and the public, share stories and improve understanding about farmers and farming to wider audiences.
The program helps build the capability of young rural people to farm with resilience and confidence.


Past and Present AWI Young Farming Champions
Further Information
For more information about the program and the champions visit the Action4Agriculture website
Visit Website
For more information about the program feel free to contact: