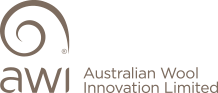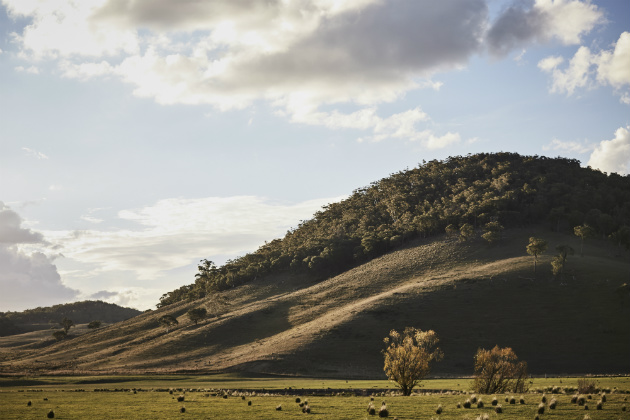 As the designated Industry Services Body for the Australian wool industry, AWI collects woolgrower levies and matching Australian Government funds for eligible research, development and extension.
A Statutory Funding Agreement (SFA) between AWI and the Australian Government is negotiated to ensure those funds are expended prudently and in line with levy payer and the Australian Government's expectations. The Department of Agriculture manages the SFA on behalf of the Australian Government.
The SFA prescribes the following:
The functions and role of AWI
How AWI is to operate
The management and expenditure of levies and funds
Research and development activities eligible to attract matching government funding
Sanctions the government can impose should AWI breach the SFA
Activities AWI is prohibited from being involved in
How, when and to whom AWI must report and consult.
Click here to download the current SFA.
As wool was the first rural industry to identify the need for research and development, AWI is always mindful of its ultimate raison d'etre - to invest in research, development & marketing (RD&M) to identify new practices and technologies to be adopted by woolgrowers to enhance farm gate returns.
The AWI model is the culmination of almost eighty years of significant industry change and subsequent institutional evolution within the wool research and marketing bodies in Australia. In recent decades, Australia has stopped 'riding the sheep's back' (although Australia continues to be the largest producer (90%) of global fine apparel wool, and wool is the largest rural and sixth largest commodity export from Australia to China). Against this background of a changing industry, the wool industry research and marketing bodies have been continually evolved and refined over time.
AWI as an entity has delivered a relatively long period of stability to industry service provision since its establishment, perhaps indicative that the right model has been achieved. Despite this period of stability, AWI has continued to evolve and improve since its establishment in 2001 ensuring it is 'fit for purpose' and responsive to industry and government needs. Significant change has occurred within the business particularly since 2009.
If anything history has taught us that a key feature of the industry and organisation is change; hence the need to be responsive and adaptive. AWI continues to look at ways of improving the business model on a regular basis to ensure it remains responsive to industry and government.
Woolgrowers have the ultimate influence over their levies in AWI, through the ability to vote on the levy at WoolPoll every three years (including a zero option); and through a robust consultation and engagement plan to seek input on priorities and report on AWI's performance.
AWI believes that its business model is the beneficiary of the many lessons learned by the industry over 80 years. These lessons, the commitment of the board to be responsive to industry, in addition to the statutory requirements of WoolPoll, the independent ROP and various reporting requirements, have driven a culture of performance and reporting within AWI at all levels of the business.
AWI investments are funded primarily through a wool levy paid by woolgrowers (currently 1.5 per cent of the sale price received for their shorn greasy wool) and a matching contribution from the Federal Government for eligible R&D activities (capped at 0.5 per cent of the value of gross national value of wool production). The sale of Woolmark licences contributes a further important source of income for AWI.
Sources and amounts of revenue for the past three financial years are shown in the table below
2018/19
$'000
2019/20
$'000
2020/21
$'000
Wool levy
68,077
37,773
33,634
Government contributions
20,801
19,971
16,584
Licence fees
6,789
6,583
2,881
Interest
2,907
2,181
824
Royalties
1,963
1,707
1,953
Rents and sub-lease rentals
201
100
182
Sales of goods and services
398
820
690
Other operating revenue
14
34
143
101,150
69,169
56,891
For further information, refer to the Financial Statements in AWI's Annual Reports
Woolgrowers collectively determine the rate of levy they pay. They vote every three years in WoolPoll on the percentage of wool sales they want invested in research and development and marketing. In the most recent vote - WoolPoll 2018 - woolgrowers voted for a 1.5 per cent levy for 2019/20-2021/22. In previous years it has been a 2 per cent levy. The wool levy paid by woolgrowers is collected by the Federal Government and passed on to AWI.
AWI is focused on delivering results for wool levy payers in line with the priorities identified through industry consultation and reflected in the company's Strategic Plan.
To maximise returns for levy payers, AWI has increasingly adopted an integrated approach to its business, underpinned by research-based marketing: marketing programs based on R&D outcomes, and R&D programs informed by consumer needs and trends.
Other governing obligations
Review of Performance
A portal has been developed by AWI to report woolgrowers on the implmentation progress of the reccommendations included in the 2021 Independent Review of Performance report.
DOWNLOAD
Review of Performance Implementation
The information on this report has been designed to present each of the Review of Performance recommendations by the independent consutlant and provide real time updates on the current progress made by AWI to implement each recommendation.
The comments and status are updated regulary to enable woolgrowers to track AWI's progress.
Visit Portal
Independent Reviews of Performance