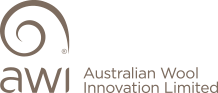 The Ready Reckoner tool by WoolQ allows you to estimate the price of your clip, see recent sale prices for your wool type and gain valuable insights into when to sell.
WoolQ™ is a secure online platform where woolgrowers, classers, brokers and buyers can access digital tools to support all stages of the wool-growing and selling cycle. There are a range of features on the platform available to growers. One of these is the Ready Reckoner, a valuation tool that growers, and industry can use to estimate prices for their wool clips.
To get full value of this product, we suggest using the WoolQ eSpeci to receive market valuations on your wool once tested.
Value your clip against the market
The 'Ready Reckoner' tool has two sections, aimed at helping you gauge the value and assess the performance of your clip:
'Market Analysis' allows you to get an instant estimate of the value of your clip from up-to-date market pricing.
'Market Results' allows you to see recent sale prices to benchmark and evaluate your clip performance against similar wool in the market.
The Ready Reckoner allows you to do the following:
Estimate the price of your clip
See recent sale prices for your wool type
Gain valuable insights into when to sell