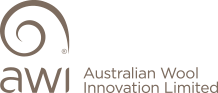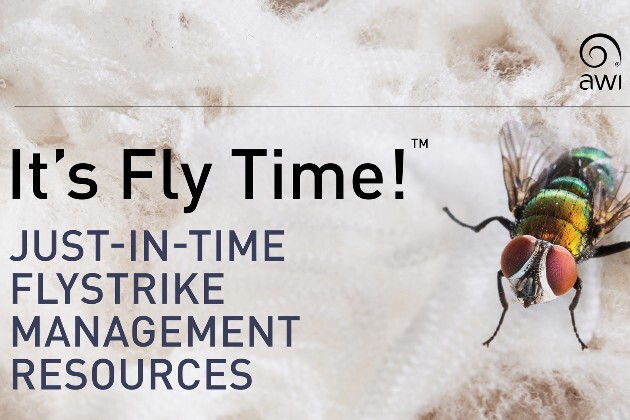 Looking for information on managing flystrike in the lead up to, and during, high-risk flystrike periods?
Looking for information on managing flystrike in the lead up to, and during, high-risk flystrike periods?
Prevention, monitoring and treatment all play key roles in integrated flystrike management in the lead up to, and during, high-risk flystrike periods. It's Fly Time!™ provides a succinct introduction for woolgrowers on managing during high-risk flystrike conditions.
Look out for upcoming It's Fly Time!™ Webinars on the AWI events page.
Flystrike is a significant health and welfare risk for Australian sheep, costing the industry more than $173 million annually in prevention, treatment and productivity losses. Painful death and illness from flystrike remains a risk to sheep across most Australian environments. High risk regions are predominantly in southern Australia, particularly in southern Western Australia, South Australia, Victoria and New South Wales.
Conditions required for flystrike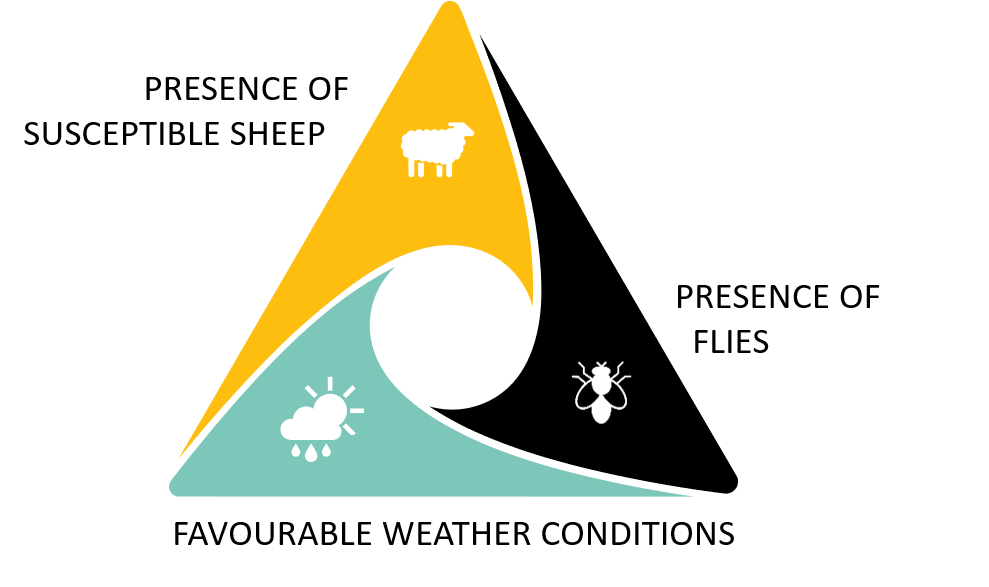 The risk of flystrike is greatest during warm and wet conditions. This usually coincides with spring and autumn but it can occur throughout the year if climatic conditions make sheep more susceptible to flystrike and favour fly reproduction.
Blowflies prefer the following conditions: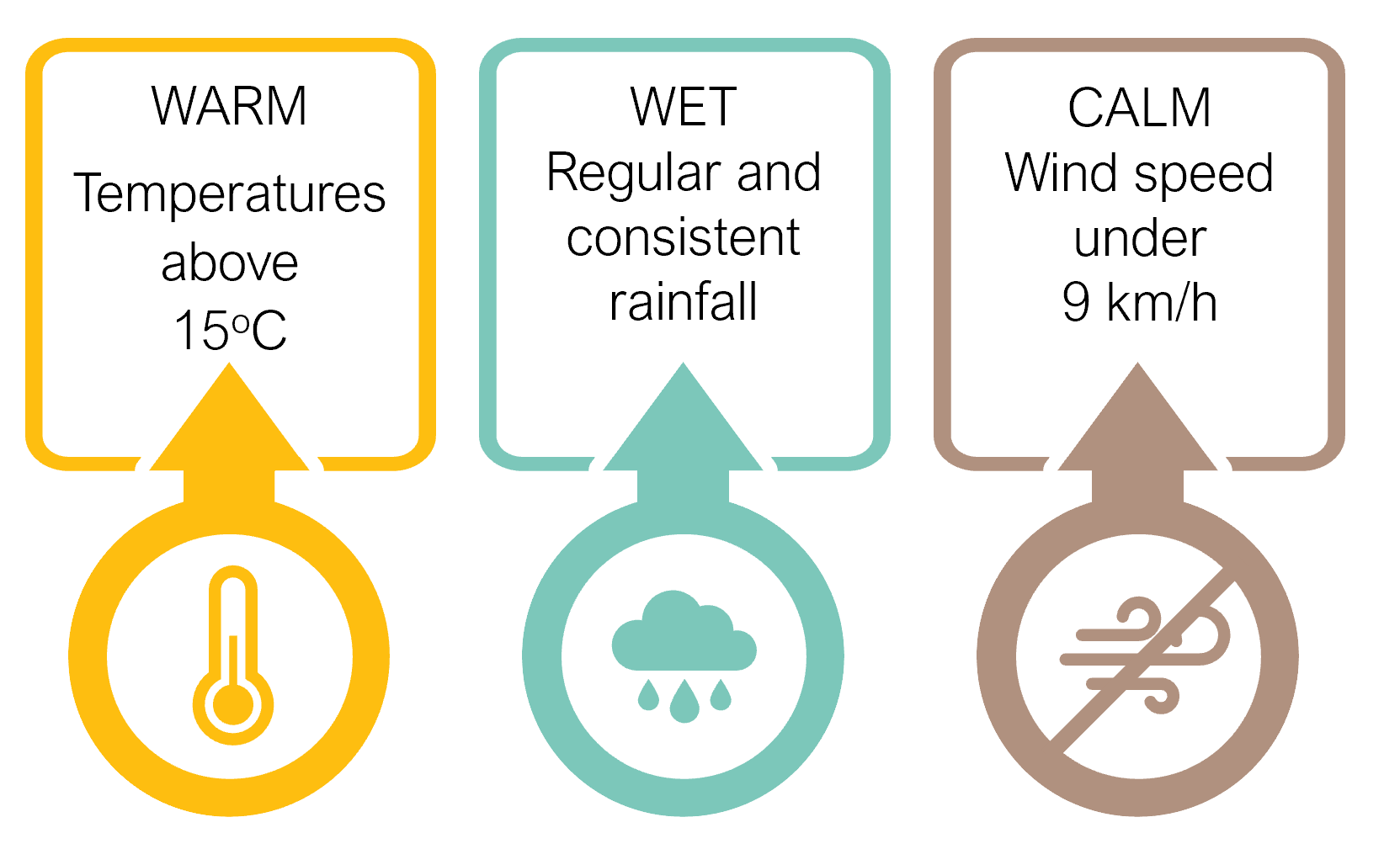 Whilst the longer-term strategic aim for managing flystrike is to implement prevention strategies before temperature and rainfall increase, when favourable flystrike conditions occur growers are encouraged to regularly monitor their sheep carefully, enabling flystrike to be detected as early as possible for treatment.
It's Fly Time! resources
LIVE IT'S FLY TIME!™ WEBINARS
Live It's Fly Time! webinars are held in the lead up to, and during, high-risk flystrike periods. Look out for upcoming It's Fly Time! webinars on the AWI events page.
IT'S FLY TIME!™ PREVENTING AND TREATING FLYSTRIKE
A five-page factsheet providing an overview of the prevention and treatment of flystrike, focusing on the actions that can be taken leading up to, and during, a high-risk flystrike period.
IT'S FLY TIME! RECOGNISING AND MONITORING FLYSTRIKE
A three-page factsheet providing an introduction to flystrike, including information on high-risk flystrike periods and on monitoring and detection.
OTHER RESOURCES
DemystiFly™
There are only a small number of chemical groups registered for flystrike control, so it is important to prolong the usefulness of these chemicals for as long as possible. By implementing resistance management strategies, woolgrowers can slow the development of resistance, which will help maintain the effectiveness of the currently registered chemical products.
AWI has made available a range of resources for woolgrowers and their advisors about blowfly chemical resistance to 'demystifly' this complex, yet important, issue. You can access them at wool.com/demystifly.
SimpliFly™
SimpliFly™ is a one-day workshop, delivered by AWI-accredited advisors in partnership with the AWI state grower extension networks, to help woolgrowers reduce the incidence and impact of flystrike on their flocks and profits. During the workshop woolgrowers will learn about the range of tools available in their flystrike management toolbox and how to use them in combination. Throughout the day, attendees work through developing a strategic flystrike management plan and annual calendar that incorporates both short- and long-term tools specific to their property.
To find out when there is going to be a workshop near you or to register your interest in a SimpliFly™ workshop in your region, we encourage you to contact your state grower extension network and sign up to their free newsletter. For contact details and information about AWI's state grower extension networks visit www.wool.com/networks.
MORE INFORMATION ON FLYSTRIKE
For further information on AWI's Flystrike Extension Program visit www.wool.com/flystrikeresources.
For more detailed information on flystrike management, including access to interactive decision support tools, visit www.flyboss.com.au.
For information on AWI's flystrike research, development and extension program, visit www.wool.com/flystrike.