Sign up to Wool.com and create your own personal wool hub.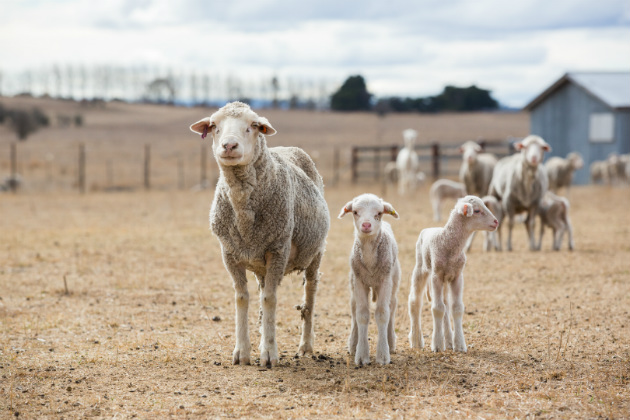 Dry seasonal conditions need to be planned for, and carefully managed for the sustainability of woolgrowing enterprises, the industry and the environment.
AWI has a range of drought planning, management and recovery resources available for woolgrowers going into, enduring and recovering from drought.
According to the 2008/09 national review of drought policy, drought conditions in Australia are likely to occur more often and be more severe in key agricultural production areas.
Click the dropdown arrows below to access all drought resources
Tools
Woolgrower tools support decision making in dry times.
Cost of production Calculator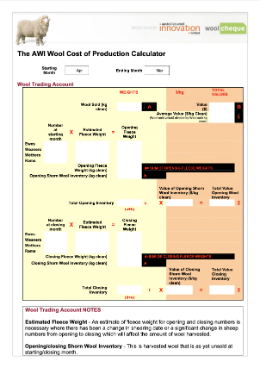 COST OF PRODUCTION (COP) CALCULATOR
Cost of production (COP) is a key factor affecting the profitability of wool producing businesses. COP, measured in dollars per kilogram of clean wool, is an indication of the outlay required to produce each kilogram of wool.
COP is a measure of the efficiency of wool production. Calculating the cost of production is an important step in assessing flock profitability and a first step to making change.
Use the AWI cost of production calculator to:
Measure wool enterprise performance year on year.
Compare enterprise efficiency annually against other woolgrowers to identify scope for improvement.
Help with wool marketing decisions.
Calculate Cost of Production - click the links below to:
Read the Wool COP calculator background material with instructions, information on how your COP compares with others and helpful tips.

Use the Wool COP calculator:
Use the Making More From Sheep COP calculator for wool and sheep enterprises: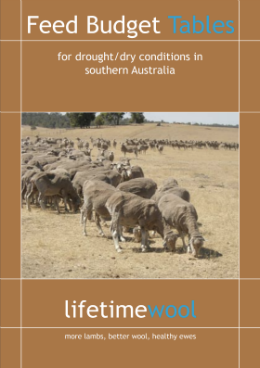 FEED BUDGETING
Feed budgeting in the dry period is inherently difficult due to the variability of the quality of dry feed and the value of the subsequent portion that the sheep choose to eat. The decline rate and pasture height differences between different pasture systems also affect the amount of energy sheep can gain from dry pasture. There are, however, some 'rules of thumb' that can be used as a guide for supplementary feeding in the dry period.
The general steps for feed budgeting at any time of the year are;
What they can eat - What they require = surplus or deficit of energy
If they aren't getting enough energy then how much to feed to meet the requirement.
It is important to remember too, that the energy requirements of sheep vary with the feed they are eating, the amount of grazing they are doing to find the feed and their current status of nutrition and whether they are dry, pregnant or lactating.
Access Lifetimewool Feed Budget Tables.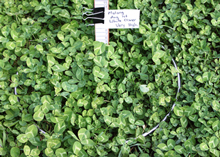 Feed On Offer Library
The Feed On Offer (FOO) library allows users to estimate FOO and nutritive value of grazed pastures. Animal performance is determined by the quality and quantity of pasture available and when known, better decisions can be made on allocation of stock to paddocks or supplementary feeding.
Learn More
AWI Grower Network Resources
Each state-based grower network has extensive resources, webinars and tools specific to their state.