Sign up to Wool.com and create your own personal wool hub.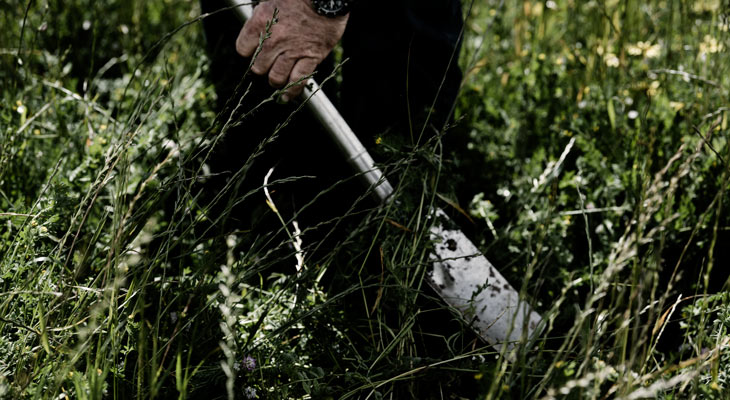 Choosing the right pasture mix for the enterprise and location is essential, particularly in a more variable climate. AWI invests in pasture breeding, selection and commercialisation to make available to woolgrowers a suite of high performance pasture legumes and grasses that support profitable, sustainable wool production.
Introduced and native perennial grasses provide good options for woolgrowers wanting to grow a year-round supply of feed and protect natural resources.
Making More from Sheep – Grow More Pasture
This online tool will help you assess your pastures to determine if the existing species are limiting pasture growth and quality and weigh up the benefits, costs and risks of sowing new pastures and prepare a developmental budget before spending large amounts of capital.
Learn More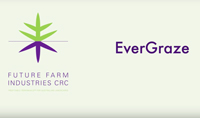 On-Farm Options – Feedbase and pasture species
This online tool provides a collection of resources from across regions to assist in making the right choices to improve the feedbase.
Learn More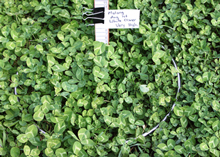 Feed On Offer Library
The Feed On Offer (FOO) library allows users to estimate FOO and nutritive value of grazed pastures. Animal performance is determined by the quality and quantity of pasture available and when known, better decisions can be made on allocation of stock to paddocks or supplementary feeding.
Learn More
AWI Feedbase Projects
Phalaris is the most widely-sown, temperate perennial grass in the inland high-rainfall zone and adjacent cropping areas in southern Australia. Over the last 100 years, as least 2.5 million hectares were sown to phalaris.
AWI and the CSIRO bred and released the widely sown phalaris cultivars, Atlas PG, Australian II, Holdfast and Landmaster, and recently developed three new phalaris cultivars:
Holdfast GT, a general-purpose, winter-active cultivar more persistent under heavy grazing pressure in areas where phalaris is widely sown.
Advanced AT, an aluminium-tolerant cultivar for acid soils.
A heat tolerant cultivar adapted to the NSW north-west slopes.

Benefits of New Phalaris Cultivars
Holdfast GT is a winter-active cultivar with improved persistence under grazing. It combines the grazing tolerance of Australian phalaris with the high productivity of winter-active cultivars. Holdfast GT could extend the area sown to phalaris by 0.5-1.0 million hectares.
Advanced AT is a new aluminium tolerant cultivar bred for more reliable establishment of phalaris-based pastures on 0.3 million hectares of southern Australian acid soils.
A heat tolerant cultivar for the north-west slopes of NSW is projected to provide high quality forage to help fill the severe winter feed gap on 0.35 million hectares in this region.
Phalaris toxicity and phalaris staggers can affect sheep grazing short, frosted or drought-affected phalaris regrowth. The greatest risk is when sheep eat large amounts of toxic herbage quickly, particularly in autumn or early winter.
Minimise problems by orally administering cobalt bullets to sheep before stocking the paddock, and not introducing hungry stock to lush, green phalaris-based pastures.

Selecting Pasture Cultivars
Pastures Australia developed Pasture picker, an on-line tool for woolgrowers and other producers seeking independent information on pasture species, management and agronomy across a range of environments. Pastures Australia aimed to lift returns from pastures in Australian farming systems by coordinating pasture investments by AWI, Meat & Livestock Australia, the Rural Industries Research and Development Corporation and the Grains Research and Development Corporation.