Sign up to Wool.com and create your own personal wool hub.
Merino wool chosen for new barefoot range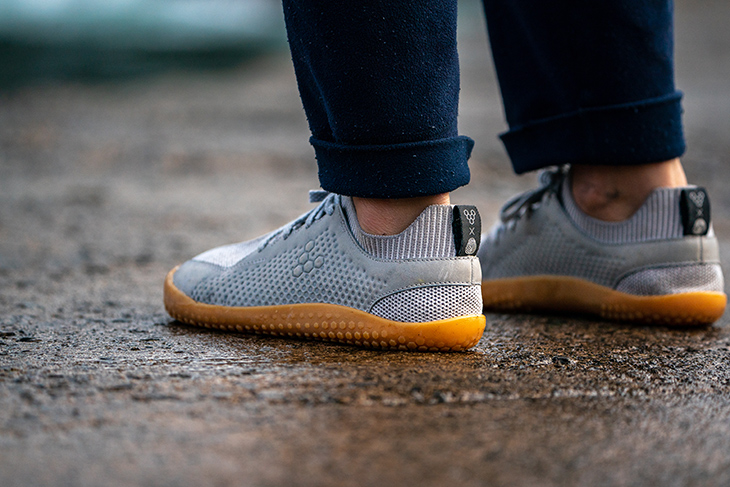 The Primus Knit Wool models incorporate Merino wool next to the skin of the foot, which provides year-round natural comfort. Pictured is the Primus Knit Wool Junior, suitable for active and everyday use.
With support from The Woolmark Company, leading global barefoot footwear company Vivobarefoot has developed a new natural footwear range that incorporates Merino wool. The premium wool fibre was chosen due to its superior performance and sustainability benefits.
The human foot is a biomechanical masterpiece, with an immense degree of natural strength and movement. Throughout history, when left to its own devices, bare feet have thrived doing everything from walking and running to jumping and dancing.
There are now a growing number of footwear brands that are producing minimalist, thin-soled footwear that enable the wearer to be as close to barefoot as possible, returning the foot to a near-natural state.
Based in London, England, Vivobarefoot is a leading company in the global market for barefoot shoes, producing fashion-forward designs coupled with a minimalist sole that protects the foot while providing feet with maximum sensory feedback. The brand has a complete footwear collection for outdoor, active and everyday wear, along with a line for kids.
As well as being dedicated to supporting human health through their footwear's performance, Vivobarefoot is strongly committed to regenerating the planet by choosing only natural, recycled and bio materials for all its new products.
In September, Vivobarefoot launched a new 'natural' range of footwear that incorporates Merino wool as its key fibre, providing sustainability credentials as well as incredible natural performance. The company states the super-natural footwear allows the feet to move, breathe and perform in a way that synthetic or petroleum-based shoes cannot.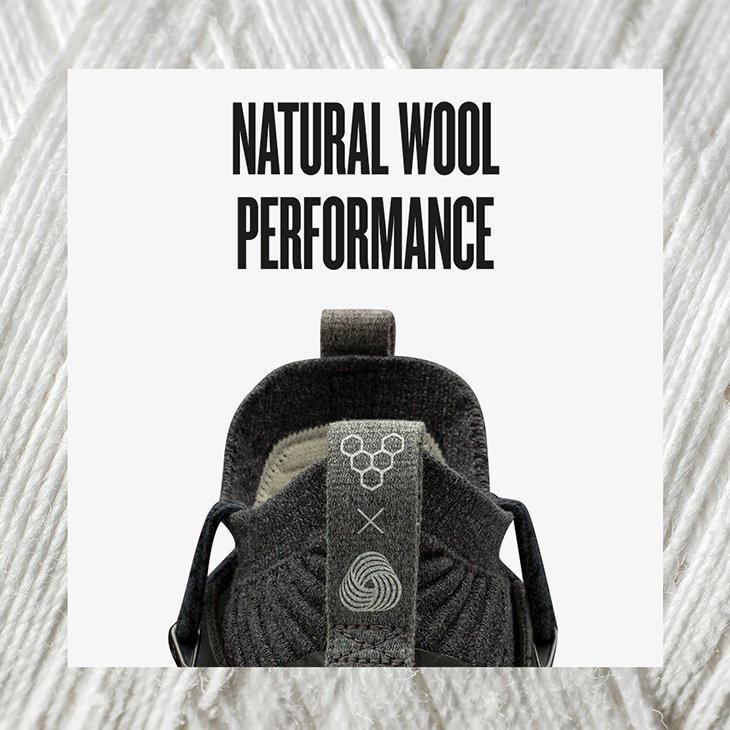 The footwear in the new range proudly display the Woolmark logo prominently on the heel. This image of the men's Magna Trail outdoor shoe was used by Vivobarefoot in its promotion on social media.


Merino wool is used in the new natural tech knit upper of the brand's popular Primus Knit and Magna Trail styles – for men, women and children. Merino wool is combined with Tencel™ into a knitted sock, and also finished with a wild hide leather upper and 45% natural rubber outsole.
Due to the barefoot design principles behind the brand's footwear, Merino wool was specifically purposed for the layer against the foot, providing enhanced softness and breathability combined with the fibre's sweat wicking, temperature regulating and odour neutralising abilities.
Vivobarefoot Co-Founder and CDO, Asher Clark, says the company is always striving for better ways of doing things and looks to nature for materials with high levels of performance to make the perfect shoes, perfect for feet.
"The more we learned about the incredible characteristics of wool, we quickly realised we needed to work with the global authority on wool, The Woolmark Company," Mr Clark said. "The combination of the Merino wool, which is an engineered knit against the skin for amazing thermal regulation was teamed up with Tencel, made from eucalyptus tree pulp fibre as the top layer that helps enhance the durability and overall life span of our footwear while keeping things natural."
Vivobarefoot approached AWI's subsidiary The Woolmark Company to support the development of its new 'natural' material products, with Merino wool being the key fibre to help build out this new category. This is the first time that Vivobarefoot has used wool in its footwear line. The resulting footwear range is certified with The Woolmark Company's Wool Blend Performance certification mark.
The product development and collaboration between Vivobarefoot and AWI is part of the in-kind service that AWI offers Woolmark licensees and has not involved any financial outlay by AWI. Moving forward, wool will be adopted as a core material across all Vivobarefoot's products and AWI is already working with the brand on its next project.
AWI CEO Stuart McCullough says he has been delighted with the results of the product development between the two companies.
"The success of Merino wool in footwear lies not only in the fibre's natural properties, but also in its ability to be constructed in a way that aids performance. Innovative design and manufacture enhance wool's natural performance benefits – such as breathability, odour resistance and comfort next to the skin, which are so important in footwear products like those produced by Vivobarefoot," Stuart said.
The new wool footwear range was promoted by Vivobarefoot on the home page of its website and a dedicated wool social media campaign. The range also features in AWI's Feel Merino campaign.
More information:
This article appeared in the December 2020 edition of AWI's Beyond the Bale magazine. Reproduction of the article is encouraged, however prior permission must be obtained from the Editor.