Sign up to Wool.com and create your own personal wool hub.
Feel Merino marketing campaign

Following the success of its Feel Merino marketing campaign in 2020, AWI's marketing arm The Woolmark Company launched a renewed campaign in November 2021.
The campaign aims to increase North American consumers' awareness of Merino wool as a natural fibre that is soft on the skin and ideal for sports, outdoor and leisure pursuits.
A key element of the Feel Merino campaign is to drive purchases of commercially available Merino wool performance wear on e-commerce giant Amazon.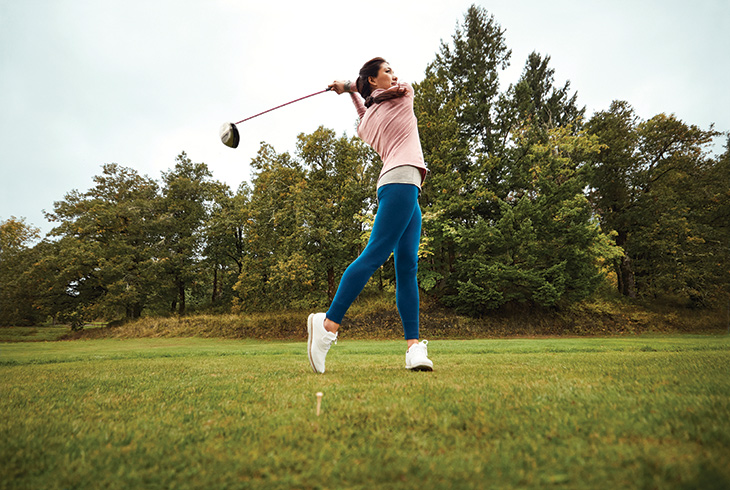 Sportswear continues to be a fast-growing apparel sector with strong demand in outdoor sectors such as hiking and biking. More recently, due to COVID-related lockdowns, the demand for leisurewear has also increased.
Merino wool's inherent qualities, such as superior softness next-to-skin, thermo-regulation, breathability and odour resistance make the fibre the perfect choice for sports, outdoor and leisure apparel.
However, research during the past few years shows that there is a persistent and outdated misconception amongst the average consumer, especially in North America, that wool is "warm and itchy" and only suitable for very traditional (ie non-sport) sectors. The 2020 Feel Merino campaign by AWI's marketing arm The Woolmark Company went some way in combatting this misconception. But, while a battle might have been won (see the results box below), the war is ongoing.
Results of the 2020 Feel Merino campaign
The results from the 2020 campaign, launched in the US in November 2020, show the campaign was a winner and proved popular:
10 million video views
144 million impressions
5% uplift in awareness of Merino wool and The Woolmark Company
413% increase in organic searches for 'Merino wool'
+3.1pt uplift in Merino wool purchase intent
57% of customers who purchased product on Amazon were new-to-brand customers, showcasing that the campaign turned those who previously did not purchase/consider Merino wool performance wear into active purchasers.
The Woolmark Company in November 2021 relaunched the Feel Merino campaign in the US and Canada. The campaign, which targets millennials, creates a new and modern narrative for Merino wool as a hard-working, but always soft, performance fibre.
All the campaign's marketing activity is directed towards guiding consumers to the Woolmark Feel Merino store within Amazon.com and Amazon.ca where they are directed to Merino wool products which they can buy from brand partners. These brands include Woolly, Merino.tech, Smartwool, Minus33, PEARL iZUMi, Meriwool, Ridge Merino, super.natural, Kari Traa, Western Rise, Falke, Helly Hansen and Meraki. Head to www.woolmark.com/feel-merino to access the shop on Amazon.com.
The Feel Merino Anthem is a 60-second film that presents woolgrowers and athletes in parallel – and shows viewers that Merino wool helps each perform strongly by always staying soft.


AWI Acting CEO John Roberts says there are two objectives of the Feel Merino marketing campaign in the lucrative North American market.
"Firstly, there is the educational element: to challenge any outdated perceptions of wool and increase awareness for Merino wool as a natural, modern and innovative performance fibre that is super soft against the skin," he said.
"Secondly, and crucially, the Feel Merino campaign aims to prompt action amongst consumers and get them purchasing Merino wool performance wear products via Amazon.com.
"Partnering with the world's largest e-commerce retailer, Amazon, gives the campaign the perfect media platform for Australia's premium fibre, Merino wool. It is also the perfect channel to drive consumers towards a wide range of sports, outdoor and leisurewear products that they can purchase. Online purchasing is so popular nowadays, especially amongst the younger generations."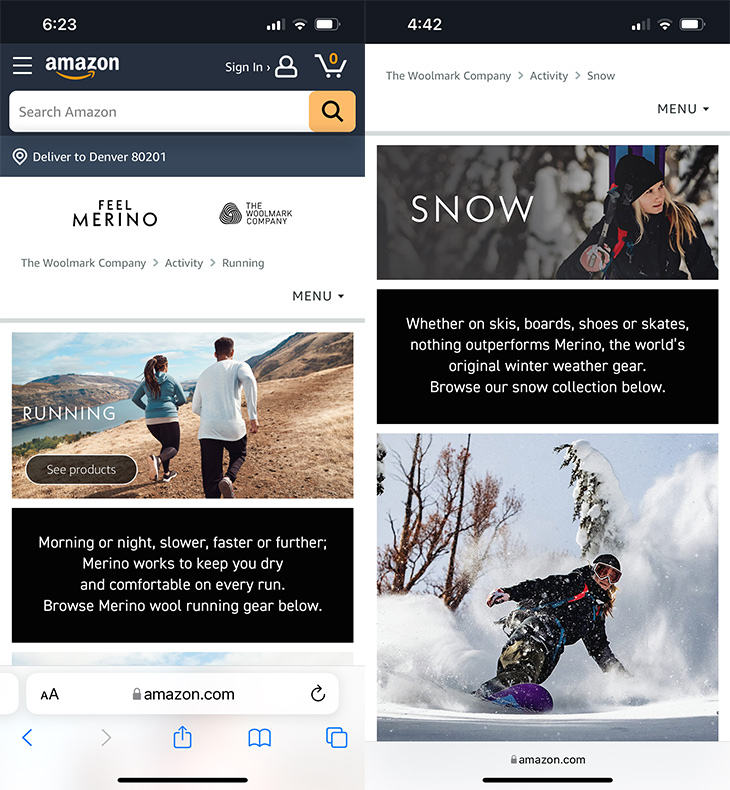 The Woolmark Feel Merino store on Amazon.com is split into categories, making it very easy for consumers to find commercially available Merino wool products for their preferred sporting activity.
The marketing campaign includes promotional content for the specific performance apparel categories of running, biking, hiking, climbing as well as working, but this year the apparel categories have expanded to also include golf, snow, yoga, loungewear and childrenswear. The promotional content is being used across the digital and social channels of The Woolmark Company, as well as on the Woolmark Feel Merino store on Amazon.com and Amazon.ca.
The 2021 campaign again includes the Feel Merino Anthem, a 60-second film that aims to capture people's attention and provide them with a new understanding about Merino wool's natural versatility and suitability for performance wear.
The Feel Merino campaign runs through to the end of February, and we will bring readers the results of this year's campaign in a future edition of Beyond the Bale.
More information: www.woolmark.com/feel-merino
This article appeared in the December 2021 edition of AWI's Beyond the Bale magazine. Reproduction of the article is encouraged.