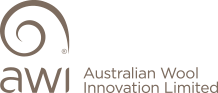 M&S: a long-promised fashion revival?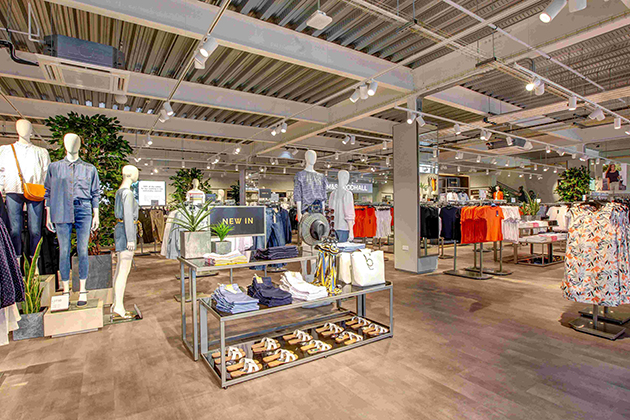 AWI Global Strategic Advisor Peter Ackroyd reports on an upturn in the fashion business of major British multinational retailer Marks & Spencer (M&S), which will likely benefit woolgrowers. Mr Ackroyd is a former President of the International Wool Textile Organisation and is Chief Operating Officer of the Campaign for Wool.
M&S's Head of Clothing, Richard Price, has had years of industry experience working in fashion and home with NEXT, a previous stint with M&S, plus time at Tesco and British Home Stores. Appointed to M&S again in 2019, Mr Price must be more than pleased to read recently in the influential The Sunday Times Style magazine that M&S women's wear 'is no longer seen as naff' (sic) and is currently worn in 'all the right places'.
All he now needs is for one of the Royals (preferably Kate) to pick up a piece from a flagship M&S store, and forty long years of being a relatively smart destination for quality food and possibly ladies' underwear, but sadly nothing else, may finally be coming to an end.
Founded in Leeds in 1884 by Michael Marks, a Jewish immigrant from what is now Belarus, M&S throughout the first six decades of the 20th century followed a classic retail supply chain route of sourcing woollen and worsted fabrics in the Bradford and Leeds district of West Yorkshire and cutting and sewing garments in neighbouring central Leeds and nearby north eastern England, often using the Dewhirst Group whose original owner, Isaac Dewhurst, had lent Marks his first £5.00 to begin the business. The rest, as they say, is history.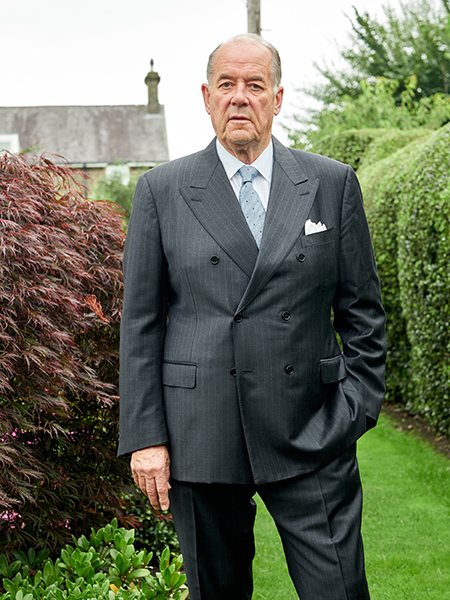 AWI Global Strategic Advisor, Peter Ackroyd.
How the market then changed
Whilst not wishing to dwell too long on history, woolgrowers and the wool industry could usefully note two significant developments that occurred in the last 25 years of the 20th century.
Firstly, polyester/viscose (often with Lycra) began to emerge as the dominant fibre in tailored women's clothing in the 1960s, replacing worsted Merino that had been traditionally woven by local mills in the UK, Italy, Germany and France. The 'migration' from wool to synthetics, largely due to price, but also due to care concerns, cost Australia's woolgrowers around 400 million kg of production per year, reducing the early 1970s annual clip of around 600 million kgs to the 200m kgs of today.
There had been a previous 'flight' from wool in the interwar years of the 20th century when synthetic silk (rayon), a cellulosic fibre developed in Besançon and Lyon in France, made massive inroads into women's outer wear.
Another phenomenon that wrecked the sound local business model built by Michael Marks and the Dewhirst family in the late 19th and early 20th centuries is commonly known as 'globalisation' or 'offshoring'.
This saw clothing manufacturing, both cutting and sewing and knitting, move eastward, in almost indecent haste, to the Balkans and Eastern Europe, finally ending up in the Indian Subcontinent, Hong Kong and subsequently Greater China and former Indochina, as retailers scrambled to achieve lower price points in what became an absurdly competitive market.
Offshoring has led to 92% of all clothing consumed in the UK being imported from long distance destinations (UK Fashion and Textile Association official figures). Similar figures apply to Germany, Japan and the USA.
Has the current geopolitical situation in Asia Pacific engendered a will to bring manufacturing back home? Well, there certainly is a will accompanied by much hot air, but not necessarily an obvious way.
An M&S fashion revival?
In May of this year M&S announced, after almost two decades of promising investors and customers a revival, that sales were up +9.9% to almost £12 billion. Pre-tax profits rose to £475.7 million from £391.7 million. On receipt of the news, the group's shares surged +11.7%. M&S stock is up +46% this year, the most of any retailer in the UK FTSE 250 and more than any retailer in the FTSE 100. It must be remembered, however, according to Bloomberg data, on a five-year basis, stock is down -40%, although most analysts concur change is definitely in the air.
It is the +11.5% increase in clothing and home sales to £3.72 billion that has caused a good few in the trade to ask if M&S has really turned the long-promised corner after being in the dowdy doldrums for decades. Several believe it has.
Blazers and tailored trousers, suits with a difference à la Paul Smith, trench coats and shirting for men and women, all prominent on the runways of Milan and Paris, have been the fashion zeitgeist for several seasons, which, according to reliable observers, has seen a trend for timeless classics and understated elegance trickle down from celebrity parades at film festivals and first nights to British and German High Streets, anxious to capture the current trend for elegant informality.
Sampling for all the looks referred to above was very much in evidence at recent Paris and Milan fabric trade shows for the Northern Hemisphere 2024/25 winter, leading more than one weaver to suggest that, for the first time in more than a decade, M&S is seriously back into wool in women's wear, particularly for tailored suits and separates.
In the East India Club box at the recent Royal Ascot, a famously fashionable lady, on being complimented on her dress and tailored blazer worn casually over the shoulder, responded by pointing out the prominent M&S Autograph label coupled with a telling, almost apologetic..."would you ever have guessed?" raised eyebrow.
Richard Price clearly has work to do, but he is, as the financial gurus concur, finally on the right trajectory and woolgrowers should benefit accordingly.
This article appeared in the September 2023 edition of AWI's Beyond the Bale magazine. Reproduction of the article is encouraged.