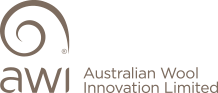 AWI Review Of Performance Shows Notable Improvement
The latest independent review of performance conducted on Australian Wool Innovation (AWI) has found it is meeting its requirements for Governance, Collaboration and Research, Development and Extension.
The latest independent review of performance conducted on Australian Wool Innovation (AWI) has found it is meeting its requirements for Governance, Collaboration and Research, Development and Extension.
The report by international professional services firm Accenture found that "AWI's performance has been appropriate" and the company "has shown notable improvement".
In fact, Accenture went on to add "while Board culture has seen significant improvements since 2019, external perception lags behind the improvements".
AWI fully accepts the 14 recommendations and has already completed four and will complete the others as soon as is practical.
Progress will be updated on rop.wool.com as it was for the 2018 review.
The full report can be found here.
AWI has also released its WoolPoll Voter Information Memorandum (VIM) ahead of the opening of voting for WoolPoll 2021 on September 13. The VIM can be found here.
AWI's Chief Executive Officer Stuart McCullough is pleased with the report card but also acknowledges that AWI must continue to work hard on behalf of Australia's woolgrowers.
"For woolgrowers, the report means that their company, AWI, is being rigorously evaluated every three years, so opportunities for AWI to do better can be identified and addressed.
"As well as being complimentary on many things that AWI does, the most recent report also highlighted AWI's positive response to the previous (2018) review of performance.
"In contrast to the 2018 review's 509-page report containing 82 recommendations, this year's review has resulted in a 60-page report containing 14 recommendations. While we will address these new recommendations expeditiously, the fewer recommendations in the latest review is a demonstration of both how seriously we've considered these reviews and, importantly, how far AWI has come in improving its performance."
"It is great to see recognition of the hard work our staff does across all areas to deliver the best possible outcomes for woolgrowers. Notable achievements including strong results in the on and off farm research areas as well as marketing programs that lead to more sales of wool.
At the same time we can and will do better to improve our stakeholder engagement as well as monitoring and evaluation and we will step up our efforts in that regard".
Key findings include:
Evidence of a strong collaborative culture, with over 200 collaborations completed in the last few years, on a number of different issues (e.g. EU Product Environmental Footprinting project) and strong engagement with Meat and Livestock Association in particular.
Strong marketing activities (e.g. Luna Rossa Prada and China digital campaigns) have provided clear gains for the global wool industry with an opportunity to strengthen overall 'wool' brand management.
There has been improvement in stakeholder engagement over the last three years especially through enhanced industry consultation mechanisms via the Woolgrower Industry Consultative Panel (WICP) & Woolgrower Consultation Group (WCG).
Research programs are meeting short term objectives and have real areas of strength.

AWI has also committed to implementing all recommendations.
Among the recommendations:
Increase mixed farming and Next Generation representation on the Wool Industry Consultative Panel.
Commission an independent report to measure current, and predict future trends, in consumer sentiment towards mulesed wool in relevant global markets. This should include economic modelling to determine the impact of these trends on wool price and production.
The AWI Board should oversee the strategic planning for the 2022/23 period and beyond by ensuring alignment to the Wool 2030 Strategy, and, alignment of AWI's vision and purpose with shareholders and levy payers.
Changes to Board tenure and Board nomination processes are yet to be fully discharged. While key changes have been enacted or planned, the impact of these changes will not materialise in the timeline of this review. Thus, the impact of these activities should be included in the next review of performance.
Undertake an internal review of the WoolQ project focusing on the development of an ongoing stakeholder engagement strategy for the program including the groups involved in the initial Wool Selling Systems Review (2017).
Contact: Kevin Wilde
Mobile: +61 436 031 277