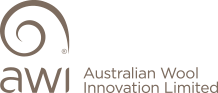 What is the best way to implement research findings in your flock?
The first season of AWI Change Makers is a ten-part video series centred around sheep reproduction. Tune in to hear leading livestock consultant, Nathan Scott, demonstrate a range of practical ways growers can influence sheep reproduction with the latest research and tools informed by the AWI-funded research and development outcomes
If you have feedback on the AWI Change Makers series, please email info@wool.com.
July 28, 2021
Episode 7: Scanning to manage
July 28, 2021
The requirements of single and twin bearing ewes vary greatly, and pregnancy scanning is your most valuable tool to allow for differential management. Join Nathan Scott as he outlines the considerations and benefits it provides, with practical management tips for deciding what will work for your operation #AWIChangeMakers Episode 7: Scanning to manage.
For further information, go to www.wool.com/nutrition for further information on pregnancy scanning.
No results found. Try different keywords or remove search filters.