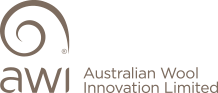 AWI working for woolgrowers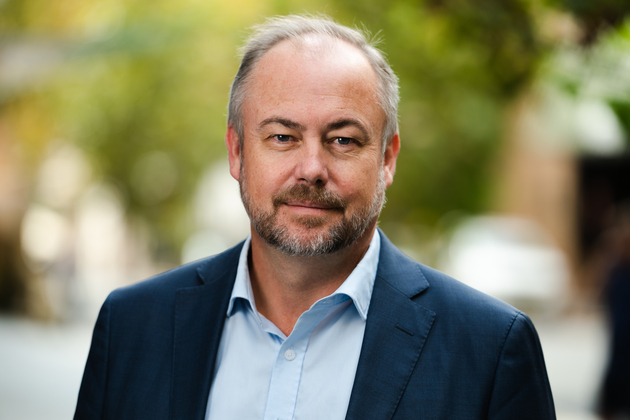 AWI CEO John Roberts provides readers with an overview of how AWI is undertaking R&D and marketing to address some of the key issues faced by Australian woolgrowers.
AWI's diminishing financial reserves
The Australian wool industry operates in a dynamic and competitive global market. There are plenty of opportunities and a number of threats – but there needs to be investment by the industry in R&D and marketing to address them. This is AWI's role, but the company is hindered in this respect due to its reduced income. The company's drawdown on its financial reserves continued in 2022/23 by $17 million. Our reserves in the bank are now at their lowest level for about a decade, having fallen by about a third since the wool levy (which AWI largely depends on for its revenue) was reduced from 2.0% to 1.5% four years ago.
In the current 2023/24 financial year, the company is having to reduce its expenditure, but we are still forecast to draw down a further $10.5 million from reserves to maintain critical programs. That level of drawdown cannot continue for very much longer and more drastic cuts in programs are likely in 2024/25. AWI operates in a lean, efficient and transparent manner, but just like any business with a reduced income, we have to make tough choices about what projects to invest in or not invest in.
AWI already works collaboratively on many projects with industry participants on-farm and throughout the supply chain. This enables an efficient investment and leverage of funds that deliver value to Australian woolgrowers.
AWI investment on behalf of woolgrowers
AWI's latest Annual Operating Plan was issued at the end of June to inform woolgrowers, government and the wider wool industry about AWI's plans for the 2023/24 fiscal year (see wool.com/consultation). The Plan is closely aligned with the objectives in AWI's three-year Strategic Plan but is also framed by the wider financial context of the company.
AWI will live within its means and invest in the areas that woolgrowers have told us are important to them. In the on-farm area, this includes increasing the availability of wool harvesting staff, optimising sheep health and welfare, improving the genetic gain of sheep, increasing the reproductive efficiency of ewes, harnessing opportunities for on-farm automation, and encouraging the next generation into the industry.
In the off-farm area, AWI will continue to work on behalf of woolgrowers to increase demand and market access for Australian wool, by promoting the fibre's premium natural qualities, especially for luxury apparel and sportswear. In our marketing, we are focussing on promoting the eco-credentials of the fibre and taking advantage of the growth in e-commerce. We also have a wide network of supply chain partners with which we work to explore new and diverse product and processing opportunities for wool. These activities work to benefit all wool categories from fine Merino qualities right through to broader crossbred wools.
There continues to be challenging global economic conditions, exemplified by rising interest rates and damaging inflation in key markets, which affect the wool industry. Despite the gloomy global economic situation, AWI's Annual Operating Plan and Strategic Plan remain very relevant and robust. They seek to address key industry issues and exploit opportunities across the global supply chain for Australian wool, from woolgrowers through to consumers.
Fundamentally, I believe that the long-term trends in consumer preferences play in wool's favour – and this is something that AWI will capitalise on to expand the commercial opportunities for Australian wool across the world. Rest assured though that AWI, your R&D and marketing company, will continue to work relentlessly for all woolgrowers to ensure the sustainability of their industry and profitability for their enterprises.
Attracting and retaining wool harvesting staff
Attracting and retaining shearers and wool handlers in the industry remains the company's number one priority. During the past year, more than 500 new entrants received AWI-funded novice training. A further 203 learner shearers took up shearing full time and have been issued with an AWI Learner Shearer Toolkit (containing a handpiece and shearing gear); our analysis shows that 95% of them have stayed in the industry. We are also putting extra resources into the training of wool handlers. In addition to training, AWI is looking at technology-based opportunities – such as biological wool harvesting to novel sheep delivery systems – to make it easier and more efficient to harvest wool.
AWI flystrike management resources
As we head into flystrike season, AWI's flystrike extension program can benefit all woolgrowers regardless of their sheep type, climate, operating environment, or husbandry practices. The resources available include the It's Fly Time! flystrike management information, the one-day SimpliFly workshop to help woolgrowers develop a property-specific flystrike management plan, and the new one-day ClassiFlyTM workshop which can help woolgrowers breed more natural and profitable flystrike resistance in their flocks. AWI supports all woolgrowers in their choice of best practice animal health and welfare control options to manage flystrike.
AWI Annual General Meeting
The AWI 2023 AGM will be held on Friday 17 November at the Swissotel in Sydney. This year is a director election year. Only AWI shareholders can vote at the AGM. Formal notice and meeting papers will be sent to AWI shareholders in October. AWI shareholders who are unable to attend the AGM in person will be able to view the AGM proceedings via webcast. See www.wool.com/agm for details.
This article appeared in the September 2023 edition of AWI's Beyond the Bale magazine. Reproduction of the article is encouraged.