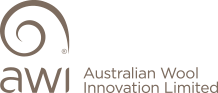 The breeding ewe plays a pivotal role in the wool production system - she is the engine room of the wool business. It makes good sense to have her in the right condition at the right time as her condition affects reproduction levels and lamb survival, wool production of herself and her progeny, pasture utilisation and efficient use of feed resources.
Lifetime wool has a series of ewe and pasture targets that increase productivity and profitability of the Merino sheep enterprise for regions across southern Australia. There are also management guidelines and tools for ewe flocks at all times of the year.
While the lifetime wool website is undergoing maintenance you can find a selection of grower resources and lifetime wool research papers available for download below.
Lifetime Wool Research Papers
---