Sign up to Wool.com and create your own personal wool hub.
Best Practice Management Courses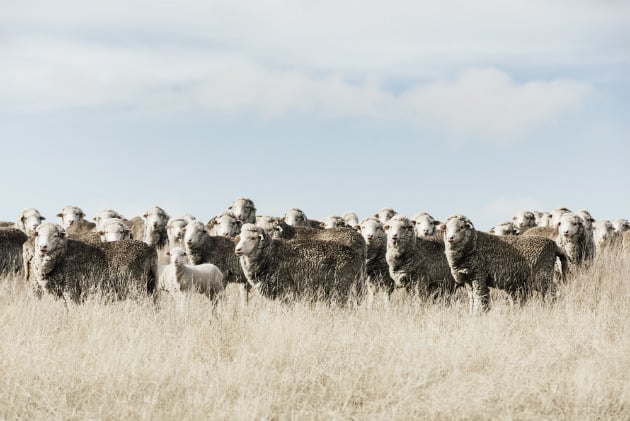 AWI provides woolgrowers with new tools, information and skills to manage ewe and lamb health and increase the number of lambs weaned across wool growing flocks.
We support a number of initiatives and programs to help woolgrowers adopt best practise management and new innovations in research and development.
Lifetime Ewe Management (LTEM)
Lifetime Ewe Management (LTEM) is a nationally accredited, two-year course, developed and run by Rural Industries Skill Training (RIST) and supported by AWI and the Sheep CRC. LTEM provides materials and develops skills to help sheep producers improve animal nutrition, lambing percentages and weaning rates.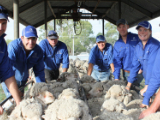 About Lifetime Ewe Management
The course is delivered in small groups of up to five sheep producers, guided by a professional facilitator. Each participant monitors a mob of their own ewes to demonstrate the effects of nutrition and management in their environment.
The course focuses on practice change in key areas:
Weaning and preparing ewes for next year's joining.
When and what to feed ewes to optimise ewe condition at joining.
Linking ewe condition at joining with lambing potential.
Managing nutrition mid-pregnancy for single and twin lamb survival.
Managing nutrition during late pregnancy to optimise lamb survival and future wool production of progeny.
The economics of different feeding strategies.
More than 4,300 sheep producers across Australia have joined or completed LTEM on-farm. Participants weaned 30 per cent more lambs per hectare, as a result of a 15 per cent increase in ewe stocking rate, a 50 per cent reduction in ewe mortality and a 15 per cent increase in weaning rates.
Central to the skills developed through LTEM is the estimation of the quantity and quality of paddock Feed On Offer (FOO). Through AWI funding a standardised web based database of 650 FOO images is now available for producers and extension agents to better assess FOO in pastures in southern Australia.
The FOO digital gallery has been built across a wide range of production zones, including cool climate, Mediterranean and pastoral species. It can be found at www.feedonofferlibrary.com.
Lifetime Ewe Management Application App
The popular LTEM course has an iPhone Application, putting millions of dollars of research and extension into the palm of woolgrower's hands.
The development gives producers a mobile decision making tool to optimise the energy requirements of their flock. Whilst not a replacement for the on farm course, the App is a digital extension of it and requires the essential skills of the course such as condition scoring of animals and accurate Feed On Offer (FOO) assessments.
This App was largely created in house at AWI with assistance from RIST together with many who helped roadtest the App in paddocks and sheepyards across the country. Within the App there are various tutorials taking users through the various functions it contains.
The Lifetime Ewe Management Application is free and available at the App store and the Google Play store.
Lifetime Ewe Management – to set up a LTEM group in your local area or to join a group.
Call RIST on 1800 883 343.
Visit the RIST website
Hear from Lifetime Ewe Management participants about their experience and the success they've gained from undertaking the course.
Making More From Sheep
The profitability of high performance lambing systems depends on targeting those management practices that are cost effective and will improve lamb survival. Most lamb loss occurs in the first three days after birth so reducing lamb losses must focus on factors that can improve survival of new-born lambs.
This module details the key focus areas of lambing and how to adopt best practise management. The module covers:
Selecting lambing time
Managing ewe density and mob size
Early selection and pasture preparation in lambing paddocks
For more information go to the Making More from Sheep Module 10.
AWI Practical Workshops
Picking Performer Ewes (PPE)
This practical workshop is aimed at lifting lifetime performance from Merino ewes by recognising and placing importance on the total lifetime productivity potential and value of Merino ewes (fleece, meat and surplus stock).
Participants will step through sessions relating to the whole reproductive cycle, and focus on understanding ewe lifetime performance and the concept of 'passengers vs. performers'; the importance of undertaking the three key performance practices of scanning, condition scoring an wet & drying at marking; turning potential into profit by lambing and weaning well; and strategies for success – mapping it all out in a management calendar.
Find out more in this factsheet.
Winning With Weaners (WWW)
This practical workshop is aimed at lifting the lifetime performance from Merino ewes through improved management of weaners. WWW assists participants in understanding the key issues affecting weaner survival and performance and guides them through developing targets for growth for this key cohort of sheep.
The workshops discuss factors that contribute to weaner mortality and illthrift and provides practical pathways for improving lifetime performance. Participants will gain an understanding of the impact of weaning weight on the survival of weaners to first joining; weaner nutrition - both energy and protein; the importance of weaner management on lifetime performance of breeding ewes; and strategies for success – mapping it all out in a management calendar.
Find out more in this factsheet.
This practical workshop is focussed on improving ram performance and working longevity in commercial sheep enterprises, increasing the skill of producers across the key components of ram performance and impacts on overall breeding enterprise performance.
Each participant is guided through a thorough pre-joining ram inspection by an accredited deliverer and given the opportunity to increase their practical skills to undertake this in their own operation. The workshop is designed to give attendees the confidence to incorporate these skills into their own routine management, thus improving the performance of their rams.
Find out more in this factsheet.
LTEM case studies from Beyond the bale