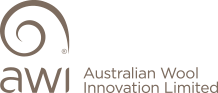 Help a youngster start their career in wool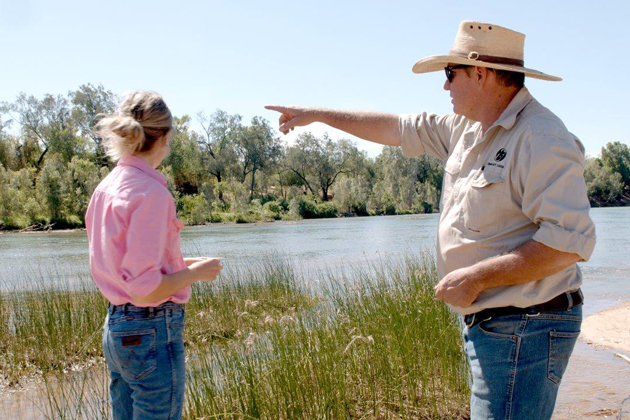 Do you want to introduce a young Australian to a rewarding career in the wool industry, whilst accessing a workforce for your farm? Sign up your business to become a host-farm in the AgCAREERSTART program for 10-12 months and share your skills, knowledge, and industry insights with the next generation.
Through the AgCAREERSTART program, eligible host farmers share their skills and knowledge with a young Australian that they employ on their farm for 10-12 months.
AgCAREERSTART is a 10–12-month program placing young Australians aged 17-25 on farms across Australia. The program links farmers looking for workers together with AgCAREERSTART participants who are keen to start their career in agriculture.
The program is funded by the Australian Government Department of Agriculture, Fisheries & Forestry and is delivered by the National Farmers Federation.
AgCAREERSTART Training and Career Development Coordinator, Chloe Smart, says the program will place 100 young people next year on farms across Australia in all agricultural industries.
"However, because there has been a high demand in past years for placements on sheep and wool properties, AgCAREERSTART is particularly looking for sheep and wool producers who would like to take part as a host farm in next year's program," Chloe said.
When you sign up your business to become a host farm, the AgCAREERSTART team will then work with you to identify suitable applicants for a placement in your business and will continue to support you through the entire 10-12 months as you mentor and train your participant. You can host multiple participants.
Eligible host farmers will receive a $2,000 grant. Applications for the 2024 program close on 15 October 2023. Placements usually start around the following January/February.
"The feedback from 2023 host farmers has been overwhelmingly positive."
Chloe Smart, AgCAREERSTART
"The participants come from a variety of backgrounds, but all are passionate about commencing/progressing their career in agriculture. The participant is your employee and can undertake any job that you feel is safe and warranted for their level of experience. We encourage you to show the diversity of jobs across your farm and allow the participant to try new tasks in line with their capabilities," Chloe said.
To be part of the program, you must:
be able to offer a safe and positive experience for a young Australian.
have the capacity to teach and support someone who might have limited experience in agriculture.
be able to offer full-time paid employment, at or above award wages, for a period of 10–12 months in 2024.
offer flexibility to your participant so they can undertake training and attend industry events.
provide accommodation or assist in finding accommodation off farm.
Chloe has wide experience in encouraging the next generation of workers into the sheep and wool industry, not only due to her involvement in AgCAREERSTART but also previously as an AWI-supported Young Farming Champion and a committee member of the Hay Inc Rural Education Program and Peter Westblade Scholarship.
More information: www.agcareerstart.com.au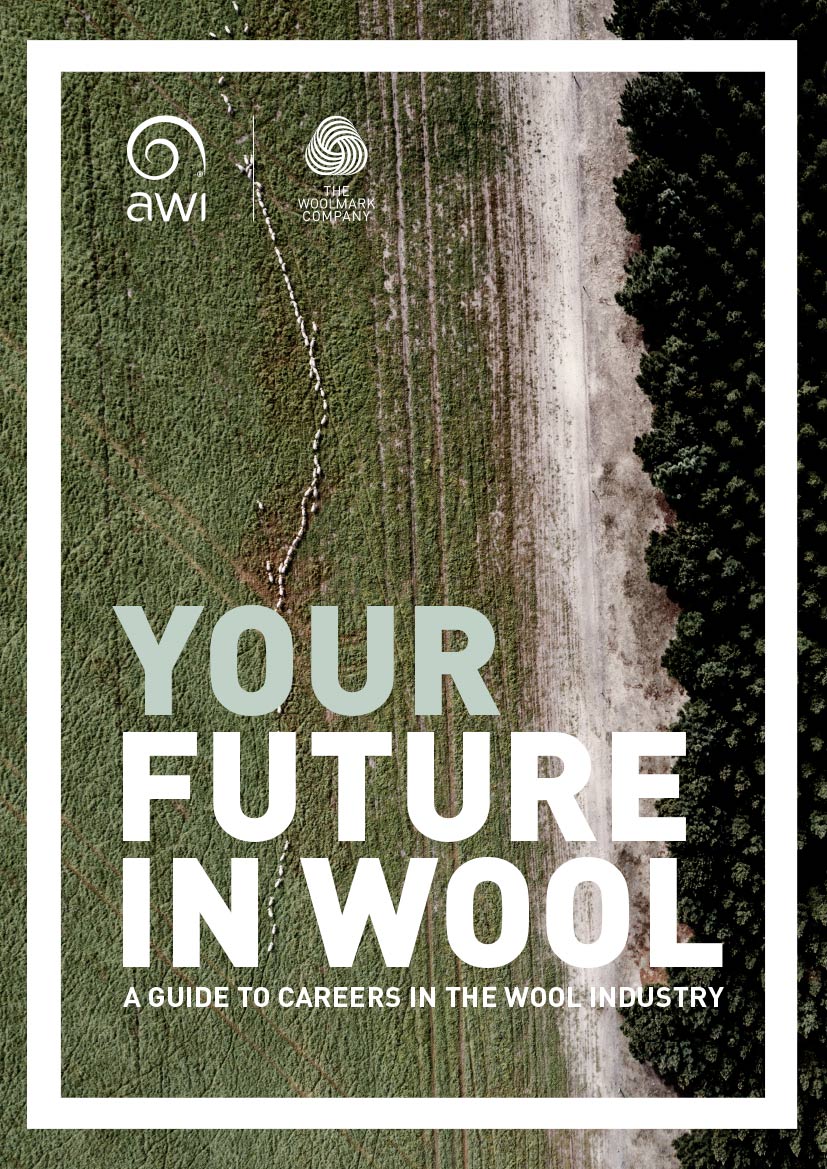 AWI guide to careers in the wool industry
To encourage more youngsters to consider a career in the wool industry, AWI has launched a new guide that showcases the diverse range of roles within the wool industry: from farmhand to wool classer, AI technician to veterinarian, extension officer to livestock agent.
The new 50-page 'Your future in wool' guide also provides the pathways that students can follow to embark upon the particular career in wool that interests them. It also helps them investigate the skills, knowledge, attitude and experience they need to excel in the industry.
There are also lots of stories about real people working in the wool industry and they share some great tips about what it takes to be successful and make the most of the available opportunities.
"It has always been important to attract young people into the wool industry, but it is especially critical right now due to the labour shortages across the whole country that are affecting many industries," said AWI CEO John Roberts.
"This new guide gives young people the tools to explore the opportunities to embark on a fulfilling career in the wool industry. Choosing a career can be tough, so getting to know a bit about the different roles and jobs that exist in the industry will be a great step forward."
More information: https://info.wool.com/careers-booklet
This article appeared in the September 2023 edition of AWI's Beyond the Bale magazine. Reproduction of the article is encouraged.