Sign up to Wool.com and create your own personal wool hub.
Wool harvesting careers highlighted in video campaign
To encourage young people to join or further their careers in the wool harvesting industry, a series of three short videos has been released that showcase the wide range of rewarding and exciting careers available in the industry.
The videos, produced for AWI and SCAA Shearer Woolhandler Training Inc who partnered for the project, were released on Facebook in May and quickly amassed almost 65,000 views.
The videos were shot in South Australia, Victoria and Tasmania at some of Australia's most impressive woolsheds. Drone footage was taken at the Nutt family's 'Pandurra Station', 40km west of Port Augusta; with in-shed footage from the Von Bibra family's iconic 'Beaufront' property at Ross in Tasmania and the historic 'Mount Hesse' woolshed built in 1852 at Winchelsea in Victoria.
While looking at the benefits of working as a shearer or woolhandler, the videos also highlight the many other jobs that the industry has to offer plus the opportunities for career advancement and pathways in the industry.
In the main video, titled This is where the wool industry can take you, which runs for five minutes, viewers hear snippets from people already working in the industry about how they are enjoying the benefits of working in an exciting, challenging and rewarding industry. The opportunities to travel, stay fit, meet new people, enjoy the shed lifestyle and earn good pay are just some of the reasons highlighted.
The other two videos are a fast-paced and eye-catching half-minute in length. Each encourages young people needing a gap year job to come and try the wool industry and see where the industry can take them.
The three videos feature wool handlers, shearers, a crutcher, sheepo, shearing contractor, wool presser, wool classer, shearers' cook, shearer and wool handler trainers, farm owners, a wool store manager, wool buyer, quality control manager at a wool processing plant, and AWI's Program Manager for Wool Harvesting Training and Development, Craig French.
More information: View the videos at www.facebook.com/shearerwoolhandlertraining/videos
SOME OF THE PEOPLE FEATURED IN THE VIDEOS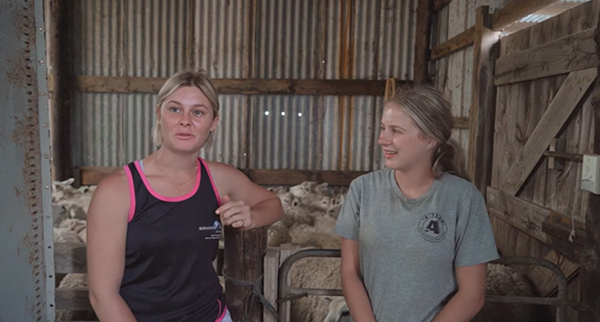 "I've worked in a lot of different areas of the agricultural industry and the shed is definitely my favourite place to work."

- Ayla Ansell, wool handler, NSW
"For my gap year I was working at a sandwich bar getting underpaid and then I came into the shearing sheds and was able to buy my car and have money behind me to do whatever I like now.

- Shainna McNamara, wool handler, Vic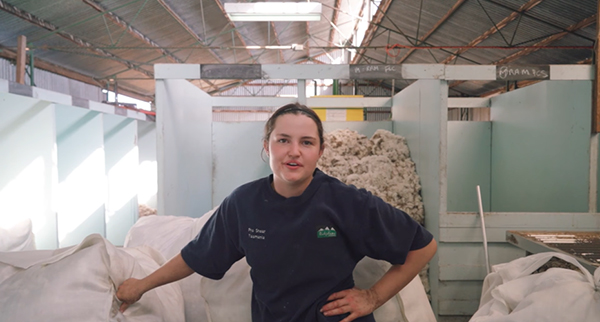 "I did a shearing school about six months ago. I've been shearing full time since then for about five months. I recently got my first 200 for the day which I was absolutely thrilled about. Roughly I'm sitting on about $450-500 a day which is great. The industry is amazing. I have so much fun every single day. I couldn't recommend it enough to young people. I love it, I love coming to work every day.

- Emily Spencer, shearer, Tas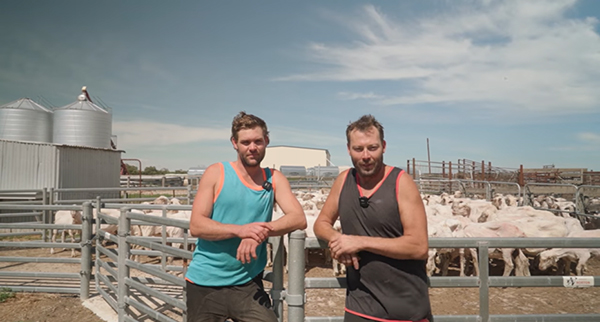 "You're always learning, you're picking up new things off different blokes and girls, watching yourself get better and better. The money has been fantastic, only getting better."

- Sam Johnson, experienced shearer, SA
"Being a shearer, I suppose it's been entertaining, meeting all the different types of characters and people along the way. Every shed is different, everyone is different. It's an experience that you probably wouldn't get in any other job."

- Lee Pretlove, shearer, SA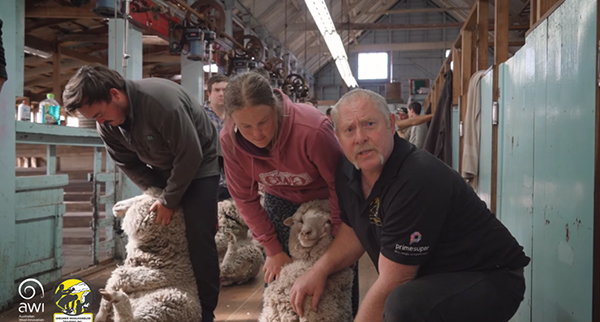 "The wool industry has been a good industry to me. I met a lot of good people out of it. There's a certain amount of freedom with it. Once you've learnt to shear these Australian Merinos, you can shear anything you've got in the world. The camaraderie in the shed is so good. I went shearing when I was 19 and now I'm nearly 56 and I still enjoy going to work every day and that's important.

- Stuart Neal, SCAA Shearer Woolhandler Training shearer trainer, Vic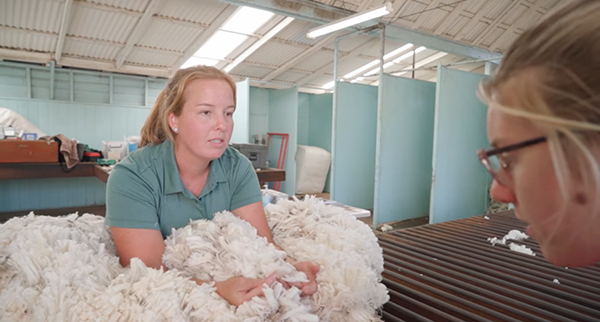 "I always say to people, what other industry do you get to meet new people, travel and it's new and interesting every day. I've had the opportunity to become a wool handling trainer and I love to pass on my passion and interest in the wool industry to other people. It's a job where you never stop learning.

- Petrisse Leckie, wool handler trainer, Tas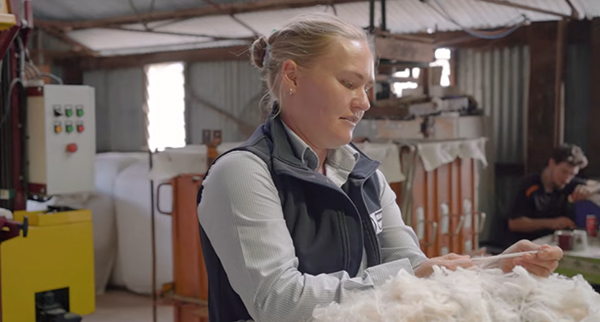 "I started off 10-15 years ago as a young rouseabout and it enabled me to travel all around Australia and meet new people, and now I'm at the point in my career where I am probably more settled in one spot but I still have that freedom to travel all around Australia to do my job. There are some wonderful people in this industry and it makes the job a lot of fun."

- Kellsie Turner, wool buyer, SA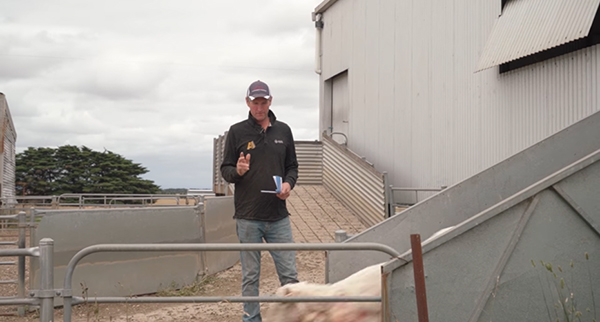 "I became a shearing contractor after my shearing career to take the opportunity to stay in the wool industry; it's something I've always loved."

- Robbie Crouch, shearing contractor, Vic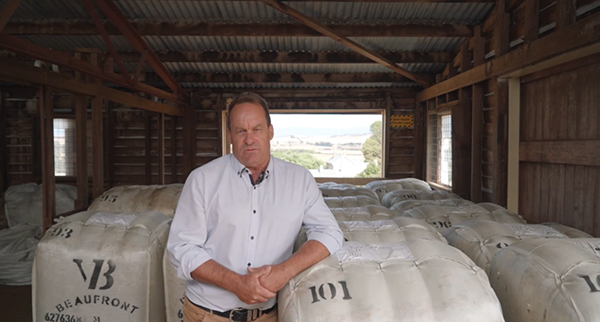 "The industry needs good mentors, good trainers, good leaders and the next generation are within our shores. It's about the opportunities, the people you meet, the pathway and it's a great industry to be involved with."

- Craig French, AWI Program Manager for Wool Harvesting Training and Development, NSW
This article appeared in the September 2022 edition of AWI's Beyond the Bale magazine. Reproduction of the article is encouraged.