Sign up to Wool.com and create your own personal wool hub.
Knitted Suits – The Future Is Here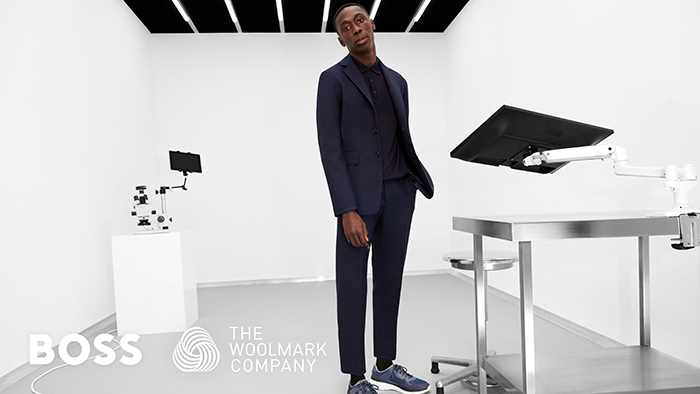 Image Source: BOSS
Australian Wool Innovation's marketing arm The Woolmark Company and fashion giant BOSS are taking the suit in a brand-new direction – fully knitted.
AWI Chief Executive Officer John Roberts says the fully knitted suit is a game changer.
"Our product innovation team in Germany worked closely with BOSS and STOLL a leader in flat-knitting machine technology and used yarns from Suedwoelle to turn this great idea into reality.
The suit was knitted in Germany before being made in Italy.
We have a long-standing relationship with BOSS, and wool has been a favourite fibre for them, with the brand's traditional tailoring elevated by its choice of Merino wool.
This really is an important innovation which offers a new technology and methodology to produce a suit. This won't replace tailored suits, but rather give the consumer additional options.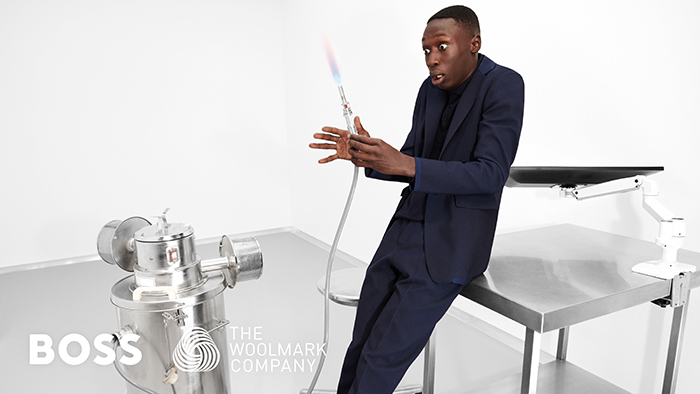 Image Source: BOSS
BOSS launched the suit in their global flagship stores and quickly sold out with a second and as you know, the suit range sold out very quickly and planning has begun on another.
We are thrilled to partner with and guide BOSS, passing on our technical knowledge to develop the innovative Merino wool-rich knitted suit, which challenges the conventional construction of a suit.
What's so exciting about this garment is its unique knitted construction, achieved by a state-of-the-art STOLL knitting machine, resulting in less fabric waste.
This is another way that AWI is working towards strengthening Australian wool's future by using cutting edge technology to reach more consumers especially younger ones.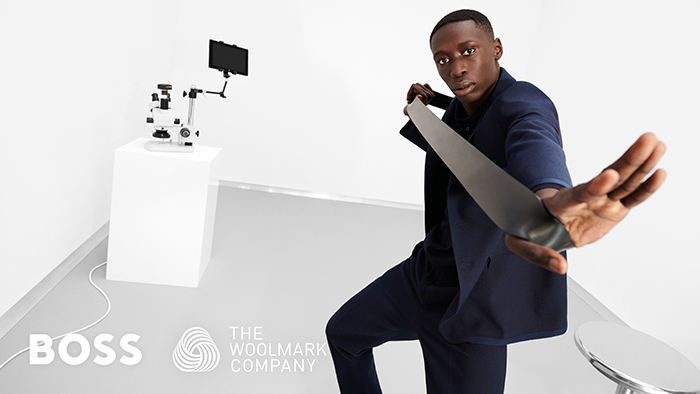 Image Source: BOSS
BOSS brand ambassador and TikTok's most followed star, Khaby Lame, was the face of this campaign.
The advertising campaign also underlines one of wool's great strengths its sustainability which continues the work we did with the "Wear Wool, Not Fossil Fuel" campaign which has had more than 60 million views worldwide since its launch last month"
More details: Hugo Boss
Media Contact: Kevin Wilde kevin.wilde@wool.com 0436 031 277