Sign up to Wool.com and create your own personal wool hub.
Aston Martin and the licence to thrill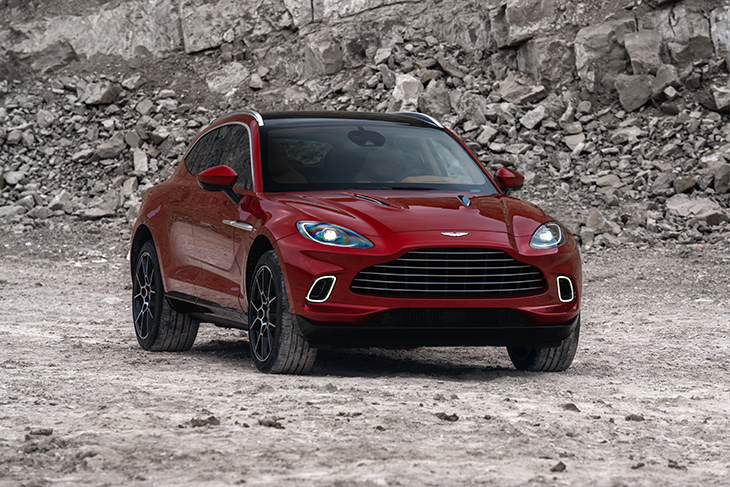 Aston Martin's DBX SUV is available with Australian wool in its interior.
Luxury car manufacturer Aston Martin has entered the luxury SUV segment, with its award-winning DBX model. The DBX interior is available with Woolmark-certified fabric made from Australian wool.
British manufacturer Aston Martin is renowned for its luxury sports cars – driven by films stars, royalty and those who like performance with style.
However, Aston Martin last year unveiled a bold new chapter and a landmark moment in its illustrious 107-year history, with the unveiling of its first SUV, the DBX, which Aston Martin hopes will propel the brand to new heights worldwide.
Described by Aston Martin as "an SUV with the soul of a sports car", the DBX signals a new era in Aston Martin's pursuit to deliver exceptional performance, style and usability in a segment previously unexplored by the world-famous manufacturer.
This includes the interior of the car, in which there are many natural material options available, including an 80% natural wool blend used in its car seat covers, centre consoles, doors and instrument panels.
Aston Martin states in the DBX's promotional information: "The material is made with carded yarns from fine Australian lambswool that are then mixed with synthetic fibres to create a luxurious felt-like fabric. It is the first automotive fabric with such a high content of wool and has attained the Wool Rich Blend certification from The Woolmark Company. As well as being very environmentally sustainable, it is also highly durable and naturally water repellent."
Aston Martin uses the Woolmark logo in its marketing collateral for the DBX.
The DBX was named at the GQ Car Awards 2020 as the year's Best Luxury SUV. "Sensationally good, an expert fusion of Aston's classy creativity, charisma and chassis wizardry," was how GQ described the DBX.
It looks like the SUV will be a commercial success as well as a critical success, with Aston Martin Lagonda Executive Chairman Lawrence Stroll recently stating the DBX "has a strong order book behind it extending into 2021".
"Based on these successful initial orders for DBX, we plan to unveil future derivatives starting from 2021," he continued.
The DBX is a key part of Aston Martin's core product launch in 2020. Deliveries are scheduled to begin during the current northern hemisphere summer, with deliveries to Australia soon after.
Aston Martin is not the only luxury car brand to introduce wool in its interiors. For example, BMW uses wool in its i3, Range Rover uses wool in its Evoque and Velar, and Toyota uses wool in its Century. Bentley uses wool in its Mulliner, as well as its State Limousine which is an official state car for the Queen.
More information: www.astonmartin.com
This article appeared in the September 2020 edition of AWI's Beyond the Bale magazine. Reproduction of the article is encouraged, however prior permission must be obtained from the Editor.