Sign up to Wool.com and create your own personal wool hub.
OPEN DAY - YATHONGA STATION'S NEW SHEARING SHED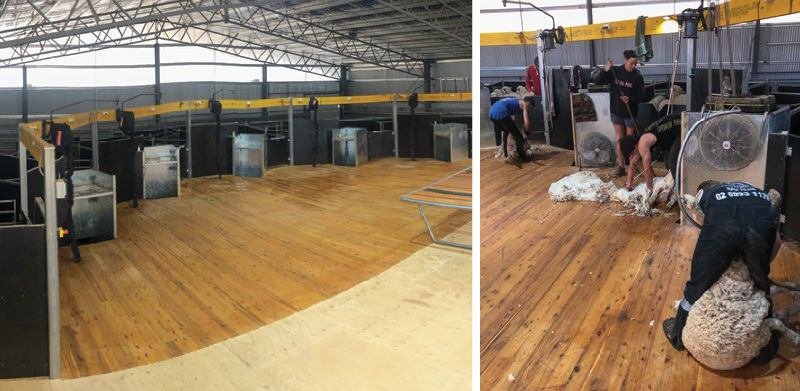 All woolgrowers are invited to join Australian Wool Innovation (AWI) and the Le Lievre family at Yathonga station's new shearing shed.
Stuart and Gabie Le Lievre will be opening their shearing shed doors to all those interested to hear from and talk to those involved in the design of this shearing shed as well as AWI CEO and staff, on the latest in wool research, development and marketing.
The Le Lievre's new shearing shed is based on the AWI shed design project which gave experienced shed staff, shearers and woolgrowers the opportunity to address key areas for design using their vast knowledge and experience. For more information on the shed design go to Shearing Shed Design.
Lunch and light refreshments will be available on the day. For catering and COVID-19 requirements all must RSVP to register for the day.
Click here for event flyer.
How to find Yathonga Station:
Yathonga Station, Darling River Rd East (Eastern side of Darling River Louth to Tilpa), Louth NSW 2840
54km from Louth toward Tilpa, 40km from Tilpa toward Louth
EVENT DETAILS
DATE:
14 April 2021 - 14 April 2021
TIME:
12:00pm-3:00pm (presentations at 12:30pm)
LOCATION:
Yathonga Station
PHONE:
Henry Ridge (AWI) 0429 722 724
EVENTS THAT MIGHT INTEREST YOU