Sign up to Wool.com and create your own personal wool hub.
MerinoLink 2021 Conference and Field Day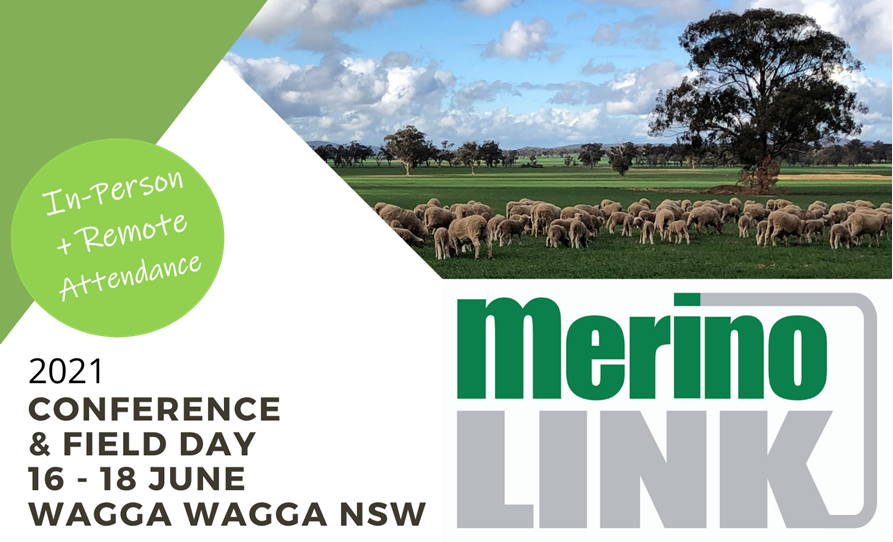 MerinoLink and AWI invite all of industry to join us in Wagga Wagga NSW for a conference featuring the latest Merino information and developments presented by a broad spectrum of key industry presenters.
For the first time both in-person and remote attendance options will be available in 2021. This hybrid format provides flexibility to adapt the delivery format to an online event for some, or all, attendees if necessary. The program outlines the conference which is scheduled for June 16 - 18 in Wagga Wagga NSW and incorporates a lead-in afternoon session and informal Meet & Greet, a full day conference with accompanying trade displays followed by a formal dinner, plus a field day across multiple locations.
Download a copy of the program here.
Registration for the Lead-In and Field Day sessions is complimentary with Thursday's Conference Day registration, except for Wednesday's casual Meet & Greet evening which is $10 to join us for bar snacks (Drinks are self-purchased).
AWI Director, Don Macdonald, and staff, Geoff Lindon (Program Manager, Genetics & Animal Welfare Advocacy), Emily King (Program Manager, Research & Extension), Mark Scott (Project Manager, WoolQ & Traceability) and George Lehmann (Project Coordinator, Training & Education) will be in attendance and look forward to meeting with all delegates.
EVENT DETAILS
DATE:
16 June 2021 - 18 June 2021
LOCATION:
The Range Function Centre, 308 Copland Street, East Wagga Wagga, NSW 2650
EVENTS THAT MIGHT INTEREST YOU