Sign up to Wool.com and create your own personal wool hub.
The process of wool manufacturing
Wool is manufactured from the raw fibre into yarn via either the woollen or worsted processing system. Yarn is then manufactured into knitted and woven wool textiles and products.
Most Australian wool is used for the manufacture of apparel products. The process of turning the raw wool fibre into fabric involves the production of yarn via two main manufacturing methods: the worsted system and the woollen system.
Learn about wool manufacture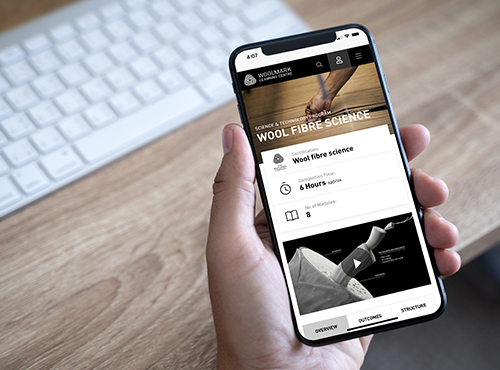 Learn more about wool processing and manufacturing on the Woolmark Learning Centre. Free to access, these intuitive online courses will further your education on wool fibre science, how wool is processed and how fabrics are finished and dyed.
START LEARNING