Sign up to Wool.com and create your own personal wool hub.
Fashion designer heroes Australian Merino wool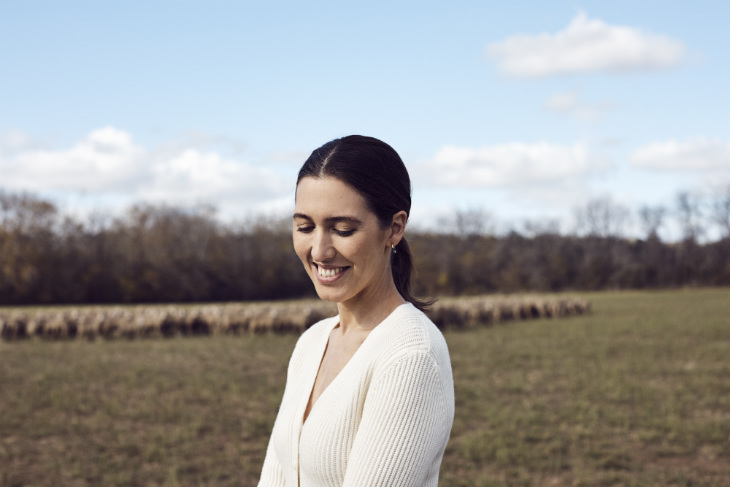 Fast facts:
Luxury London-based designer Emilia Wickstead journeyed to the source of Australian merino wool.
The Merino wool-rich collection highlighted the trans-seasonal nature of the luxury fibre.
Campaign reached more than 4.1 consumers.
The project:
The Woolmark Company partnered with renowned fashion designer Emilia Wickstead to create a workwear collection for the modern woman, crafted from 100% Australian Merino wool.
We delivered:
Certified by The Woolmark Company, the collection showcases wool as a fibre not only for winter, but a trans-seasonal fibre made to last. Born in New Zealand and now based in London, Wickstead travelled to Australia to experience first-hand and Australian wool-growing property, meeting the woolgrowers who produce this natural, renewable and biodegradable fibre.
"Working with Merino wool has been incredibly exciting for me: it's biodegradable, it's renewable, it's natural and it's the more sustainable option," said Wickstead. "We've shifted people's perceptions about how wool can be worn by enjoying it season-to-season and not just as a winter textile."
The result:
The first 100% Australian Merino wool collection produced by covetable label Emilia Wickstead
Media coverage in leading publications including Vogue UK, Vogue Australia and The Telegraph (UK)
Dedicated media campaign reaching more than 4.1 million
Opportunity for designer to travel to Australia to go back to the source and visit an Australian wool-growing property.