Sign up to Wool.com and create your own personal wool hub.
Direct consumer marketing campaign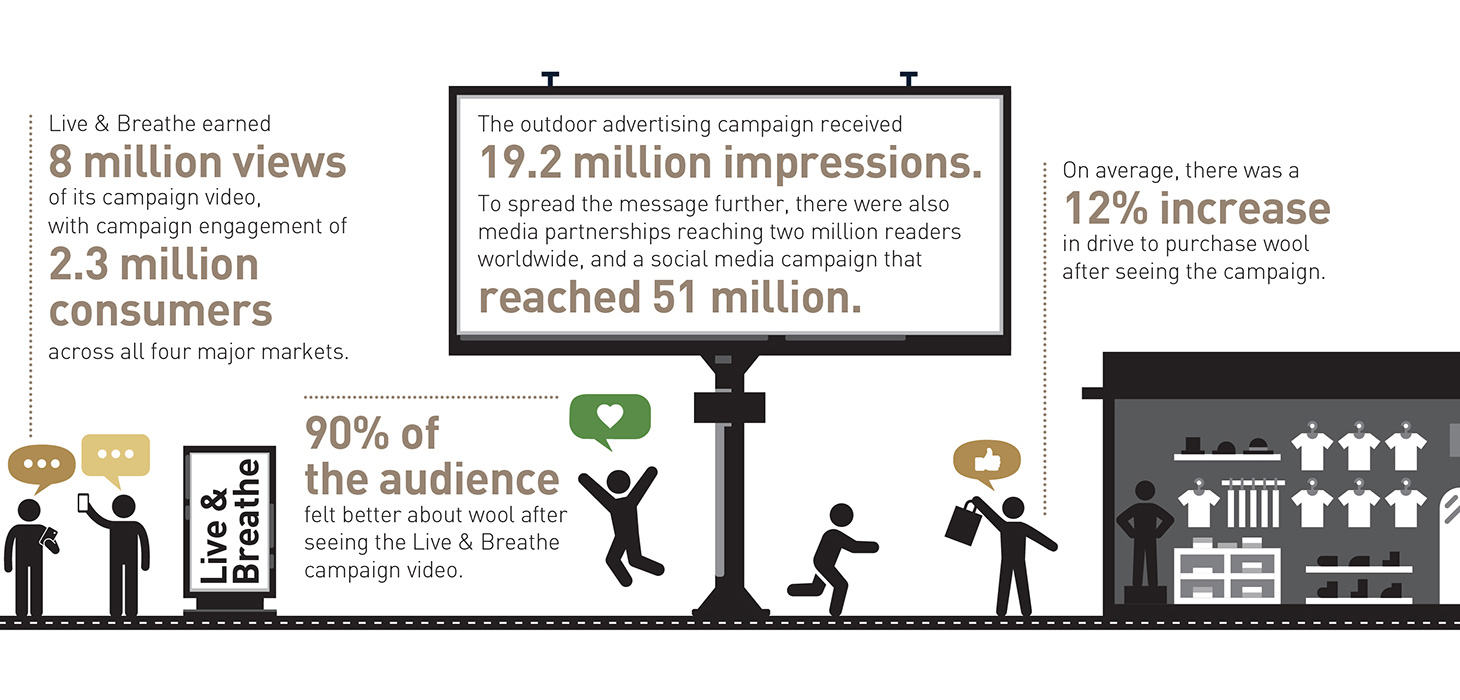 Fast Facts:
AWI launched its first new consumer campaign in recent years.
On average, there was a 12% increase in drive to purchase wool after seeing the campaign.
Campaign highlighted wool's performance benefits to more than 8 million viewers
The project:
A global consumer campaign targeting a new generation of consumers who grew up without wool. The objectives of the campaign were two-fold:
Educate a global audience on the performance benefits of wool, focussing on breathability as well as other technical attributes such as temperature regulation, odour resistance and its moisture-wicking nature.
Drive purchase of wool apparel and footwear through brand partners in the performance, athleisure and streetwear category.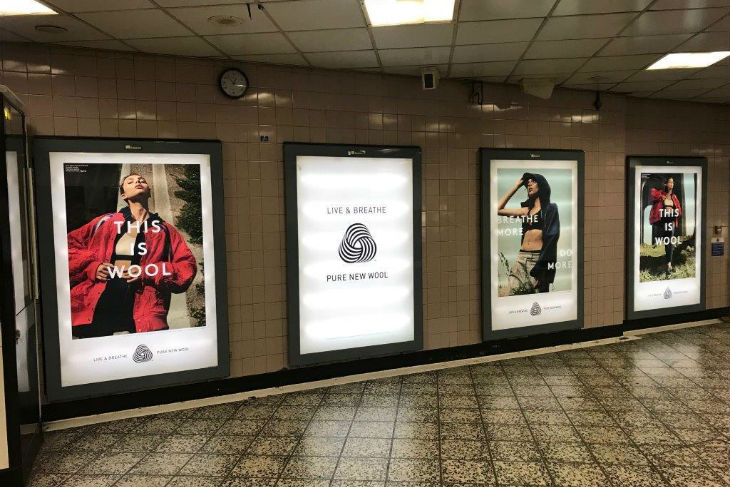 We delivered:
Live & Breathe took the audience on a journey which involved being exposed to inspiring, emotive content, with a short film being the hero as well as large outdoor billboard advertisements.
Using the latest technology AWI was able to use data analytics to understand what areas viewers were most interested in and then package a selection of shoppable wool looks to reinforce the wool message.
An influencer campaign of 52 of the world's leading fitness stars helped connect product to consumers in an approachable, authentic way, while custom landing pages and shoppable product hubs of wool products were available to shop on Amazon USA (84,000 page visits) and Farfetch.com.
The result:
Live & Breathe earned 8 million views of its campaign video, with campaign engagement of 2.3 million consumers across all four major markets.
90% of the audience felt better about wool after seeing the Live & Breathe campaign video.
On average, there was a 12% increase in drive to purchase wool after seeing the campaign.
The outdoor advertising campaign received 19.2 million impressions. To spread the message further, there were also media partnerships reaching two million readers worldwide, and a social media campaign that reached 51 million.