Sign up to Wool.com and create your own personal wool hub.
Water is a precious resource in agricultural production systems. Healthy water systems are crucial to the Australian environment, sustaining many different plant and animal communities, agricultural enterprises and rural communities.
The Australian wool industry is committed to continuous improvement in water management. AWI has invested in research to develop and extend better and more effective ways to manage water resources on woolgrowing farms.
Management practises that effectively protect and regenerate waterways and riparian areas include:
Fencing off the waterway to take control of erosion, grazing pressure and to allow native species to regenerate.
Planting native species to revegetate the area to encourage soil stability and health, shelter and water quality.
The benefits of restoring the health of waterways are numerous and include reduced erosion, increased water quality, ground cover, improved creek bank stability, weed management, increased biodiversity, effective shelter for livestock and reduced salinity.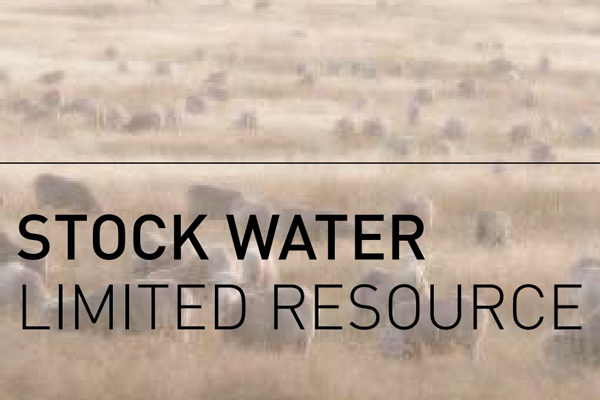 Stock Water
Knowing where water is on your property and how much you have available is vital in times of drought. The best way to manage and maintain stock water is to have reliable information about your property's water supplies. This means knowing where the water is, how much is available and whether it is 'fit for purpose'. A water stocktake will provide this vital information.
Download PDF
Other Stock Water Resources
Water Management tools
To support woolgrowers identify and put in place management practises to restore water ways and supply their sheep with quality water, AWI has developed extensive resources, guides and tools.