Sign up to Wool.com and create your own personal wool hub.
Expressions of Interest to lease Falkiner Field Station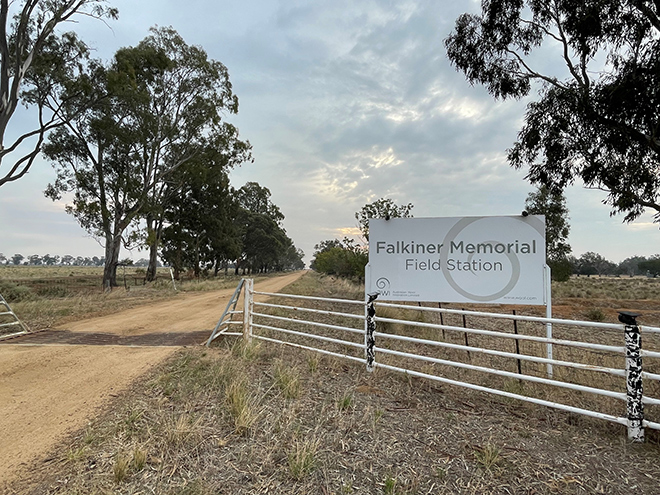 Australian Wool Innovation (AWI) Ltd is calling for expressions of interest to lease Falkiner Memorial Field Station (FMFS).
FMFS comprises a broad acre grazing / irrigation holding situated some 20 kilometres northeast of Deniliquin, in the southern Riverina region of New South Wales. FMFS has a land area of 3,126.8 hectares (7,726.5 acres), comprising 2,713.8 ha (6,705.7 ac) dryland farming and grazing, and 413.0 ha (1,020.5 ac) developed for Irrigation.
AWI Ltd owns an associated Irrigation Water Licence of 2,377 MIL water and delivery entitlements that provide 1,973 megalitres of General Security water at 100% allocation which may also be available in association with the lease subject to offer.
NOTE:
AWI will retain exclusive access to a number of buildings not required for usual farm operations.
Access to MIL annual water entitlements will be separate from the lease of the land and essential farm infrastructure.
AWI is working to establish a permanent on-going Wool Harvesting training facility at FMFS, and will require the Lessee's cooperation in establishing and maintaining this service to the Wool Industry.
A detailed information pack is available from: AWI on 02 8295 3100 or tender@wool.com
Expressions of interest to lease FMFS for periods ranging between one (1) and five (5) years, in $ / annum should be submitted by email with the EOI to the above address.
The highest or any expression of interest will not necessarily be accepted.
EOI to submit a proposal to lease FMFS close at 5:00 pm (AEST) Friday 14 April, 2023.
Proponents will be provided with full property details and the opportunity to inspect the property on receipt of their EOI.
For fuurther information or to submit an EOI, contact AWI on 02 8295 3100 or tender@wool.com