Sign up to Wool.com and create your own personal wool hub.
Future-proofing Australian wool
AWI is helping to reduce the risk of Australian wool relying on a limited number of processing and manufacturing markets, by helping to open up new and expanding destinations for Australian wool. Here we provide a snapshot of three of these nearby countries.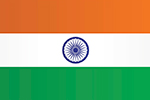 India – a large partner of Australian wool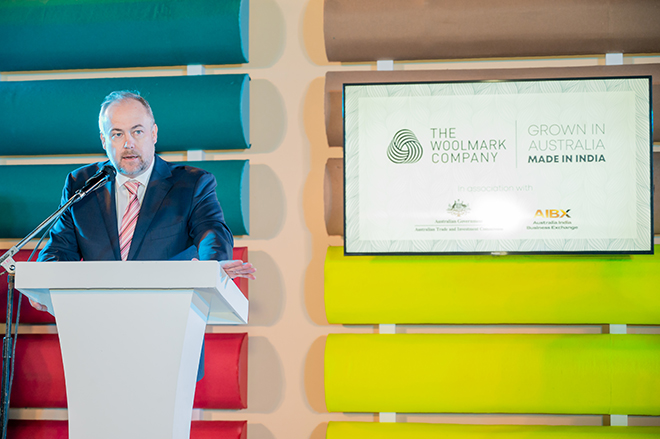 AWI CEO John Roberts giving a speech on 24 November to the Indian textile and fashion sector at a 'Grown in Australia. Made in India' event at the Australian High Commission in New Delhi. The event was held to mark 50 plus years of The Woolmark Company working in India. The event was held in conjunction with Austrade and the Australia India Business Exchange.
After China, India is one of the largest and most important importers of Australian wool. India processes a total of 110-130 million kgs of wool annually, with Australia being the primary source of apparel wool. The country is well-known for its premium textile manufacturing, with the textile sector contributing almost 7% of India's manufacturing output and 12% of its exports. The Indian government has been pushing for textile industry growth.
India not only has a supply chain of quality spinners, weavers, knitters and garment makers, but also has a strong base of handloom and handknitting, craft and artisans, and natural dying techniques. About 40-50% of wool processed wool in India is consumed domestically.
The Woolmark Company has operated in India for more than 50 years, working with multiple partners in many stages of the wool supply chain, from early-stage processors, spinners, weavers and knitters through to brands and retailers. The company's work in this country extends to education, research and development, and the marketing of Australian wool to ensure its ongoing place in the textile industry and growing consumer market.
"The Woolmark Company plays a critical role in driving the increased take up of wool in the Indian garment and textile industry."
- John Southwell, Trade and Investment Commissioner, Austrade India
"The Woolmark Company plays a critical role in driving the increased take up of wool in the Indian garment and textile industry and we are pleased to support their endeavours in the country. We are delighted to partner with them all the way to ensure better economic returns to Australia's woolgrowers – and those who support them," said Trade and Investment Commissioner, Austrade India, John Southwell.
In December, the new Australia-India Economic Cooperation and Trade Agreement (ECTA) came into force which includes the elimination of the 2.5% tariff on Australian wool imports into India.
"The elimination of Indian tariffs on wool improves the terms of trade for Australia's wool exporters and will enable better economic returns to our wool producers and those who participate in Australia's wool industry across the supply chain, as well as the rural communities that support it," Mr Southwell added.
In another boost for Australian wool, The Woolmark Company is developing a new capacity building project in India which aims to help knitters and weavers in India learn about new technologies in wool which they can incorporate in their production.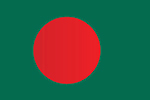 Bangladesh – a growing hot spot for sourcing
Bangladesh has emerged as a powerful garment manufacturing country in the past decade, with the country's textile industry being the third largest apparel exporter in the world (after China and the EU), accounting for 6.4% of world apparel exports in 2021.
The 2021 McKinsey global survey of apparel chief purchasing officers ranked Bangladesh as the No.1 hotspot for sourcing potential over the next several years. Bangladesh is a growing source for traditional wool knitwear for many big-name brands across the world that have established sourcing offices there.
Already recognising the steady growth of the Bangladesh textile sector and its potential for more wool manufacturing (especially knitwear), The Woolmark Company in 2020 began to look more closely and proactively at Bangladesh as an emerging market for wool. Since then, the company has increased its reach there by, for instance, holding several webinars for current and potential supply chain partners to help them see the benefits of working with Australian wool.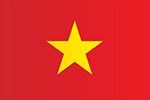 Vietnam – interest in wool textiles grows
The Vietnam textile industry is the fourth largest apparel exporter in the world (after China, the EU and Bangladesh), accounting for 5.8% of world apparel exports in 2021. AWI first identified Vietnam as an emerging manufacturing hub for wool textiles in 2012 when the Vietnam textile industry began to focus on moving toward high-quality products and production.
Since then, AWI has worked closely with partners throughout the supply chain. AWI has transferred technical knowhow about the manufacturing of wool products, disseminated information about sources of raw materials and machines, and organised international trade missions to connect project partners with buyers.
AWI currently collaborates with about 100 partners including flatbed knitters, circular knitters and garment making companies. In recent years, AWI has also worked with Vietnamese domestic brands to produce their first wool collections which have successfully sold in the domestic market.
The country now boasts a robust wool supply chain including spinning, weaving, knitting and whole garment manufacturing. This vertical integration means designers, brands and buyers can source all their garment requirements from the one country, cutting out logistical times and dealing with many suppliers.
In 2023, AWI plans to increase its activities in Vietnam such as participation in its first tradeshow in Hanoi, working with two local brands on their wool collections, and partnering with Austrade in Vietnam for Vietnam Fashion Week to showcase Australian fibres and celebrate 50 years of cooperation between Australia and Vietnam.
Circular Knitters Tour in Vietnam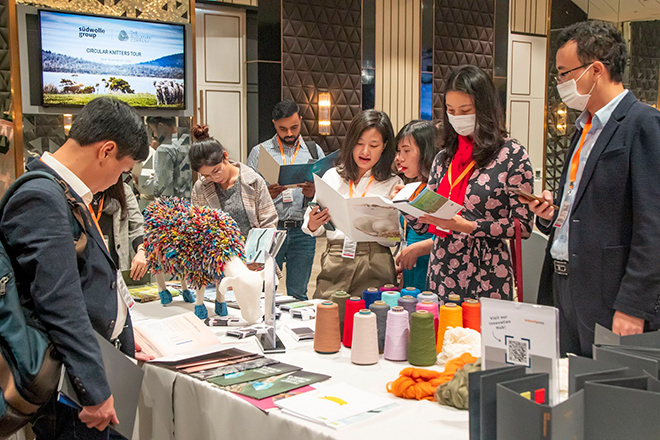 In November, The Woolmark Company and the Südwolle Group held a 'Circular Knitters Tour' at the Da Lat Worsted Spinning (DWS) mill (part of the Südwolle Group) in Vietnam, with the aim of increasing the use of wool in circular knitting in Vietnam. There were more than 100 people present, including more than 40 visitors from 16 circular knitters in Vietnam. The knitters on the tour were mostly cotton knitters who had little previous experience of using wool in their factories but were interested in expanding their product offering.
During the tour, they had the opportunity to hear from experts in wool circular knitting and connect with supply chain partners. The day included presentations by Südwolle Group, The Woolmark Company and circular knitter Designer Textiles Vietnam, followed by a tour of the state-of-the-art DWS spinning facilities and a wool fashion show by design students.
"The Woolmark Company was integral to supporting the tour and we benefited from their supply chain connections within this market."
- Alessandro Di Palma, General Manager of DWS
Feedback from the attendees was very positive with the majority saying they learnt a lot about wool and found the tour very valuable. Additionally, nine of the circular knitters who attended the tour have now started wool knitting trials using DWS yarn with ongoing technical support from The Woolmark Company's technical team.
"The tour gave Da Lat Worsted Spinning a really good chance to build our relationships with circular knitters in Vietnam and it was also an opportunity for us to expand our wool business in the Vietnam market," said the General Manager of DWS, Alessandro Di Palma.
This article appeared in the March 2023 edition of AWI's Beyond the Bale magazine. Reproduction of the article is encouraged.