Sign up to Wool.com and create your own personal wool hub.
Best practice preparation for shearing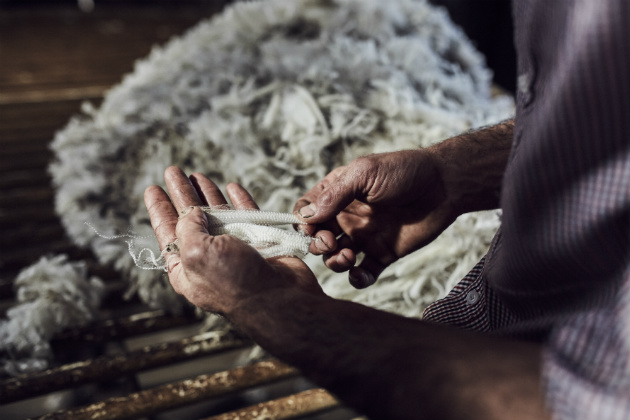 Preparing your flock properly will help ensure a successful harvesting of your sheep's wool. AWI has prepared some advice for woolgrowers to consider prior to shearing. Planning is key, other matters to take into consideration include:
Shear at the 'optimum' time of the year. Things to consider include the physiological state of the sheep, likely available feed and body condition, optimal tensile strength and position of break, seasonal conditions, weather and available shelter.
Always curfew sheep prior to shearing. 'Full' sheep are harder to handle and keep comfortable during shearing.
Sheep shorn annually should always be crutched prior to shearing.
Sheep shorn more frequently (6 or 8 months) will often have little or no requirement for crutching, at least on a whole flock or mob basis. However, be prepared to crutch, bung-hole or part shear individual animals if they require it.
Handle sheep to minimise stress.
Prepare as much as possible to prevent shearing cuts and also prepare for their treatment.
Consider your wool harvesting staff. Things to consider include shed safety, quality facilities, an efficient working environment and good communication.


Further information on these key points is available in the fact sheet - Prepare your Sheep for Shearing.
Download the following AWI resources