Sign up to Wool.com and create your own personal wool hub.
Woolmark x Knit Karl competition reaches 540 million people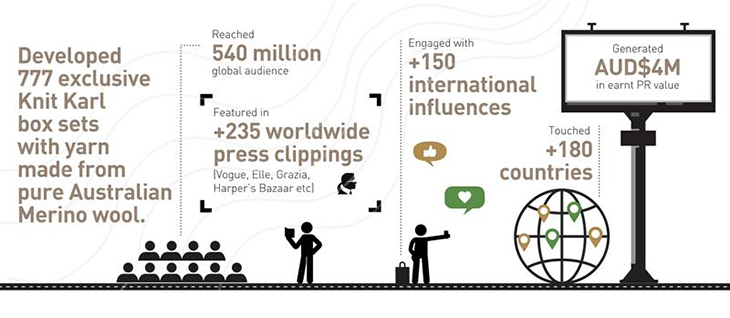 Fast Facts:
Woolmark partnered with the iconic KARL LAGERFELD fashion label to create the Knit Karl competition.
The partnership launched a limited-edition "do it yourself" box set that included exclusive Australian Merino wool hand knitting designs.
There were 777 Knit Karl box sets that consumers had to find via a digital scavenger hunt.
All KARL LAGERFELD knitwear produced from Fall 2020 onward will be made using Woolmark-certified premium wool.
The Project:
Both Karl Lagerfeld and his namesake brand share a longstanding relationship with Woolmark. The late designer first rose to fame after he won the 1954 Woolmark Prize in the coat category. In 2018, the idea of a collaboration with The Woolmark Company was born and together the two companies developed this special project.
The competition, which ran from February to March 2020, challenged consumers across the globe to take part in a digital scavenger hunt, searching for a unique code for the chance to win a limited edition Knit Karl box. The project reached 540 million people around the world.
Furthermore, beginning with the Fall 2020 collection, all KARL LAGERFELD knitwear will be made using Woolmark-certified premium wool.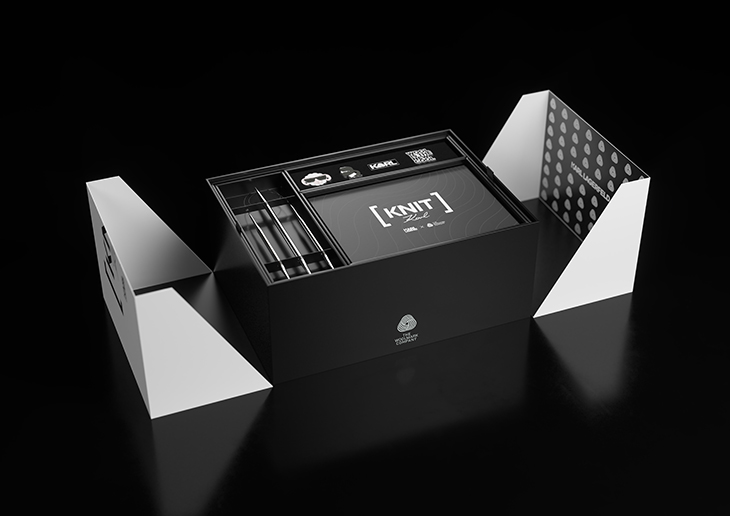 What We Delivered:
777 Knit Karl box sets were created. Each contained one of four unisex Lagerfeld designs — a pullover, cap, headband or scarf — plus knitting needles, yarn, personalised pins and instructions for how to knit the piece. The yarn was made from pure Australian Merino wool processed by Zegna Baruffa Lane Borgosesia in Italy.
The first ever do-it-yourself fashion collection through a digital scavenger hunt.
Engaged +150 international influencers to promote the digital scavenger hunt
Delivered street marketing activation in Milan, New York, Paris, London, Shanghai and Tokyo.
Developed social media campaign across Facebook, YouTube, Instagram, Weibo and WeChat that engaed 114 million people and earnt AUD$2.3M in value
Developed an email campaign that reached 136K people and earnt 29,000 new subscribers
The Results:
The Knit Karl project with Karl Lagerfeld has ended after a two-year collaboration. We are proud to share that the project outperformed the expected results.
Reached 540 M global audience
Featured in +235 worldwide press clippings(Vogue, Elle, Grazia, Harper's Bazaar etc.)
Engaged with +150 international influencers
Touched +180 countries.
Generated AUD$4 million in global PR value.