AWI people are expected at all times to have regard to the best interests of AWI and AWI shareholders collectively and must strive to meet the legitimate expectations of Australian woolgrowers and the Federal Government in the performance of their work.
AWI wishes to promote a culture which reflects that of its stakeholders.
Woolgrowers hold in high regard the values of being innovative, transparent, accountable, hard-working, and collaborative.
AWI's guiding values are set out as follows, and AWI People are expected to reflect these values in undertaking their work:
(a) Innovative: We will continuously pursue fresh approaches and ideas in research and development, and marketing throughout the supply chain.
(b) Transparent: In all our operations and dealings internally and externally we will seek to be transparent about what we do, why and how we do it.
(c) Accountable: Adopting principles of measurement and accountability in all activities is vital to maintaining the credibility of AWI.
(d) Collaborative: AWI and its stakeholders have limited resources, and do not control the processing or end use of their product. As such, we will work with partners through the supply chain, including other RDC's to ensure results are achieved through collaboration and partnership.
(e) Proactive: We will seek to understand future trends, anticipate market needs and drive growth opportunities.
(f) Committed: We are committed to providing our staff and management with a safe, rewarding, accountable and supportive work environment.
To fulfil the woolgrower test, AWI expects AWI people to:
(a) act honestly, professionally and fairly in all transactions and dealings which relate to the performance or undertaking of their work;
(b) not only comply with their contractual commitments to AWI, but also to perform their work to a high professional standard;
(c) use their best efforts to maximise shareholder benefits and deliver value across all shareholders;
(d) treat all shareholders equally;
(e) treat all other AWI People and other persons with whom they have dealings in performing work for or on behalf of AWI, with courtesy and respect;
(f) make full, fair and timely disclosure of all relevant information to their supervisors, or where appropriate, the Board, and (g) work within the requirements of all federal and state laws governing the operation of corporate entities, such as AWI.
A list of relevant policies can be found here.
Improving AWI's Organisational Culture: A report to woolgrowers
A report has been prepared for woolgrowers on the organisational changes AWI has made, since the 2018 EY performance review, to improve our accountability, transparency, integrity and stewardship.
DOWNLOAD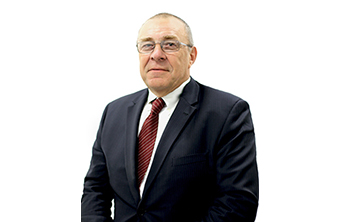 Board of Directors
Information on AWI's corporate governance, including its Chief Executive Officer, Board of Directors, Board committees and corporate governance documentation.
---