Sign up to Wool.com and create your own personal wool hub.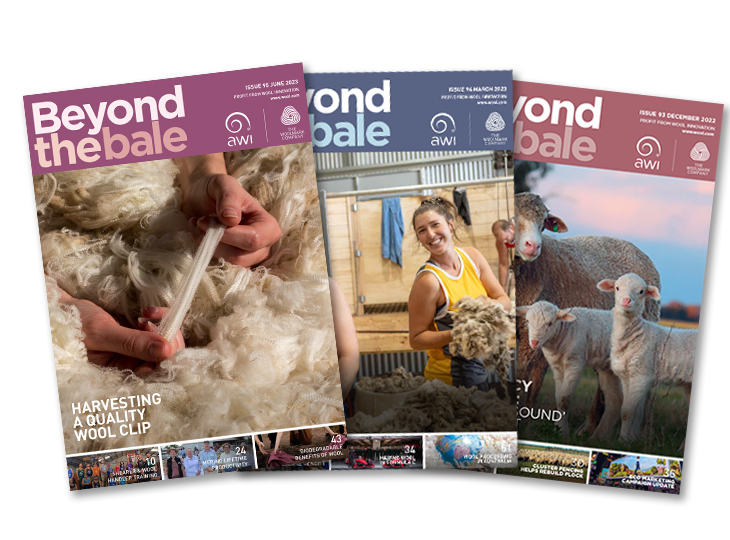 Beyond the Bale is Australian Wool Innovation's quarterly magazine for AWI shareholders, other wool levy payers and wool industry stakeholders.
Its main purpose is to ensure wool levy payers are:
kept up-to-date on AWI activities
made aware of marketing initiatives and activities to increase the demand for Australian wool
provided with information on new products and practices to improve on-farm productivity and profitability – in areas such as pastures and grazing, sheep health, genetic technologies to breed more productive sheep, and shearing.
Subscribe here to receive each new edition of the magazine free via email.
The interactive edition of the magazine is available online at http://beyondthebale.wool.com. The archive of the magazine goes back to 2009.
The most recent PDF versions are available below:
If you wish to advertise in Beyond the Bale, refer to the advertising rate card.