Sign up to Wool.com and create your own personal wool hub.
WoolQ is the single online destination for woolgrowers and the wool industry to access and interact with industry information, data, selling choices and trading opportunities.
WoolQ™ is an exciting new resource for the Australian wool industry. It is an online platform that allows woolgrowers and industry participants to easily harness digital efficiencies across the wool-growing and selling cycle. Its goal is to facilitate digital communication and exchange to leverage new opportunities. WoolQ™ will continue to evolve to help secure the future of the industry.

WoolQ™ supports the growing and selling cycle across all key stages: planning, shearing, testing and appraising, analysing, selling and reviewing. The diagram below outlines each stage of the wool-growing and selling cycle and its corresponding WoolQ™ tool.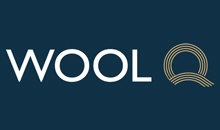 Register Now
Australian woolgrowers, wool classers, wool brokers and wool buyers and exports are all eligible to register on WoolQ™.
Register Now