Sign up to Wool.com and create your own personal wool hub.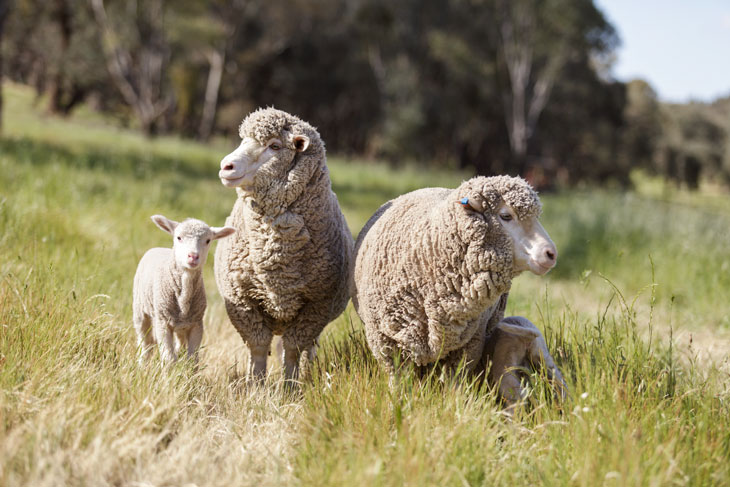 There are many key considerations to be addressed to ensure best practise management is achieved throughout lambing. Lambing time, ewe condition, shelter, lambing paddock size and location, disturbance and predation risk are all factors that should be addressed.
In general lambing management needs to aim for lamb survival better than:
Merino ewes:

single bearing – 90% survival
twin bearing – 70% survival

Crossbred ewes:

single bearing – 90% survival
twin bearing – 80% survival
Lamb mortalities are estimated to cost the Australian sheep industry about one billion dollars each year, so improving marking rate, especially for twins, is an important dri
ver of productivity and profitability for sheep enterprises.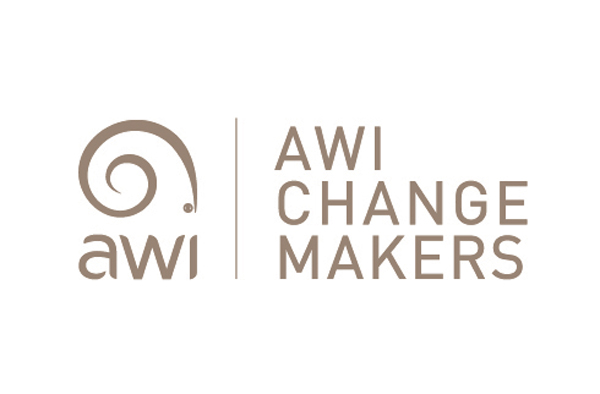 Watch the AWI Change Makers video series
Tune in to hear leading livestock consultant, Nathan Scott, demonstrate a range of practical ways growers can influence sheep reproduction with the latest research and tools informed by the AWI-funded research and development outcomes.
Watch Now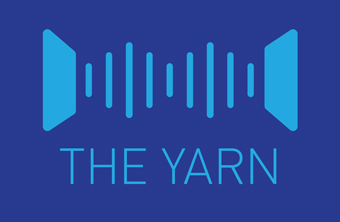 The Yarn - Episode 132: Precision lambing
Lambing is a critical time for all sheep enterprises across Australia.
Tim Leeming, who knows lambing to be a 'game of 1 percenters,' outlines how he gets great results from his precision system.
Listen here
Guidelines for achieving best lamb survival
Reducing mob size at lambing is a management tool which can be used in combination with existing guidelines to optimise lamb survival. Current guidelines specify that improving lamb survival is best achieved by:
pregnancy scanning for multiples
separating single-bearing and twin- bearing ewes to allow differential management of nutrition
monitoring ewe condition score
assessing feed on offer and pasture quality
providing shelter within available lambing paddocks
having knowledge of historical lamb marking rates within available lambing paddocks
allocating twin-bearing ewes to the best available paddocks
Final Report
National Lambing Density Project
A project launched in 2016 supported by AWI and MLA and undertaken by researchers from Murdoch University has set out with the main aims being to quantify the effects of mob size and stocking rate on lamb survival and provide some more credible recommendations for allocating ewes to mobs and paddocks at lambing.
The result of the project
The research found reducing the mob size of twin-bearing ewes at lambing will improve lamb survival.
National Lambing Density Project
An initial survey of commercial sheep producers in south-east Victoria conducted a few years ago showed that for each additional 100 twin-bearing ewes in a mob at lambing, lamb survival decreased by 3.5%. In single-bearing ewes the effect was quite a bit lower at 1.4%. The survey also found that lamb survival decreased by 0.7% for each additional ewe per hectare, regardless of birth type.
This suggested an opportunity for producers to improve lamb survival by reducing mob size and potentially also reducing stocking rate at lambing.
The project, launched in 2016 and supported by AWI and MLA therefore set out with the main aims being to quantify the effects of mob size and stocking rate on lamb survival.
The research was conducted at 85 on-farm research sites across Western Australia, South Australia, Victoria and NSW using Merino and non-Merino ewes. A large network of producers also provided data from their own farms – across a broad range of environmental and management conditions – to support the data from the research sites. AWI thanks all the producers involved for their participation.
In summary, the project found lamb survival was poorer at higher mob sizes, but the stocking rate of ewes at lambing did not influence lamb survival.
A linear relationship between mob size and lamb survival was identified whereby the survival of twin-born lambs decreased by between 2% and 2.5% for each additional 100 ewes in the mob at lambing, across the 85 on-farm research sites.
This effect was consistent across Merino and non-Merino breeds and was not influenced by stocking rate when ranging from 1.5 to 12.5 ewes/ha, ewe condition score at lambing, Feed On Offer (FOO) at lambing or the characteristics of the lambing paddock.
Analysis of the data collected from producers and the on-farm research sites across southern Australia showed, on average, that the survival of single- and twin-born lambs decreased by 0.85% and 2.25% per additional 100 ewes in the mob at lambing, regardless of Merino or non-Merino breed.
Overall this research has shown that the survival of twin-born lambs increases by between 1.1% and 3.5% when mob size at lambing is reduced by 100 twin-bearing ewes.
Implementing reduced mob sizes at lambing may require temporary or permanent fencing of paddocks, however our cost- benefit analysis shows that reducing mob size is justified even where paddocks require subdivision.
The level of return achieved from subdividing paddocks depends on the current mob size, with greater returns from subdividing larger mobs. Optimum mob sizes for twins are about half that for singles.
To maximise the benefits of reducing mob size on lamb survival, producers must pregnancy scan their ewes for multiples and preferentially lamb twin-bearing ewes in smaller mobs and paddocks. Pregnancy scanning is also essential for optimal management and resource allocation for single- and twin-bearing mobs at lambing.
Optimum mob sizes are also dependent on factors including stocking rate, breed, scanning percentage, lamb price, the type and permanency of fencing used to subdivide paddocks and whether watering points are required, whether the advantages of improved pasture utilisation in smaller paddocks will be capitalised and the target return on investment.
Do seasonal variations have an influence?
The relationship between mob size and lamb survival was not found to be influenced by FOO in this project. However, variation in the effect of mob size on lamb survival was observed, as part of the PhD of researcher Amy Lockwood from Murdoch University, in more detailed experimental work conducted in two contrasting seasons at Pingelly east of Perth.
In 2016 there was an exceptional season in WA with FOO levels of more than 2400kg DM/ ha throughout lambing, and under those conditions there was no effect of mob size (50 vs 130 ewes) on the survival of single- or twin- born lambs.
In contrast, there was quite a tough season in 2017. The FOO levels were less than 400kg DM/ha and there was supplementary feeding of the ewes throughout lambing. Under those conditions the survival of twin-born lambs was 6.2% higher at a mob size of 55 compared to 210 ewes.
This suggests that the effect of mob size on lamb survival could be greater when lambing onto limited FOO before or close to the break of season or even during winter/spring in poor seasons. However, further work is needed to investigate how the relationship between mob size and lamb survival is influenced by FOO and supplementary feeding.
The Lambing Planner App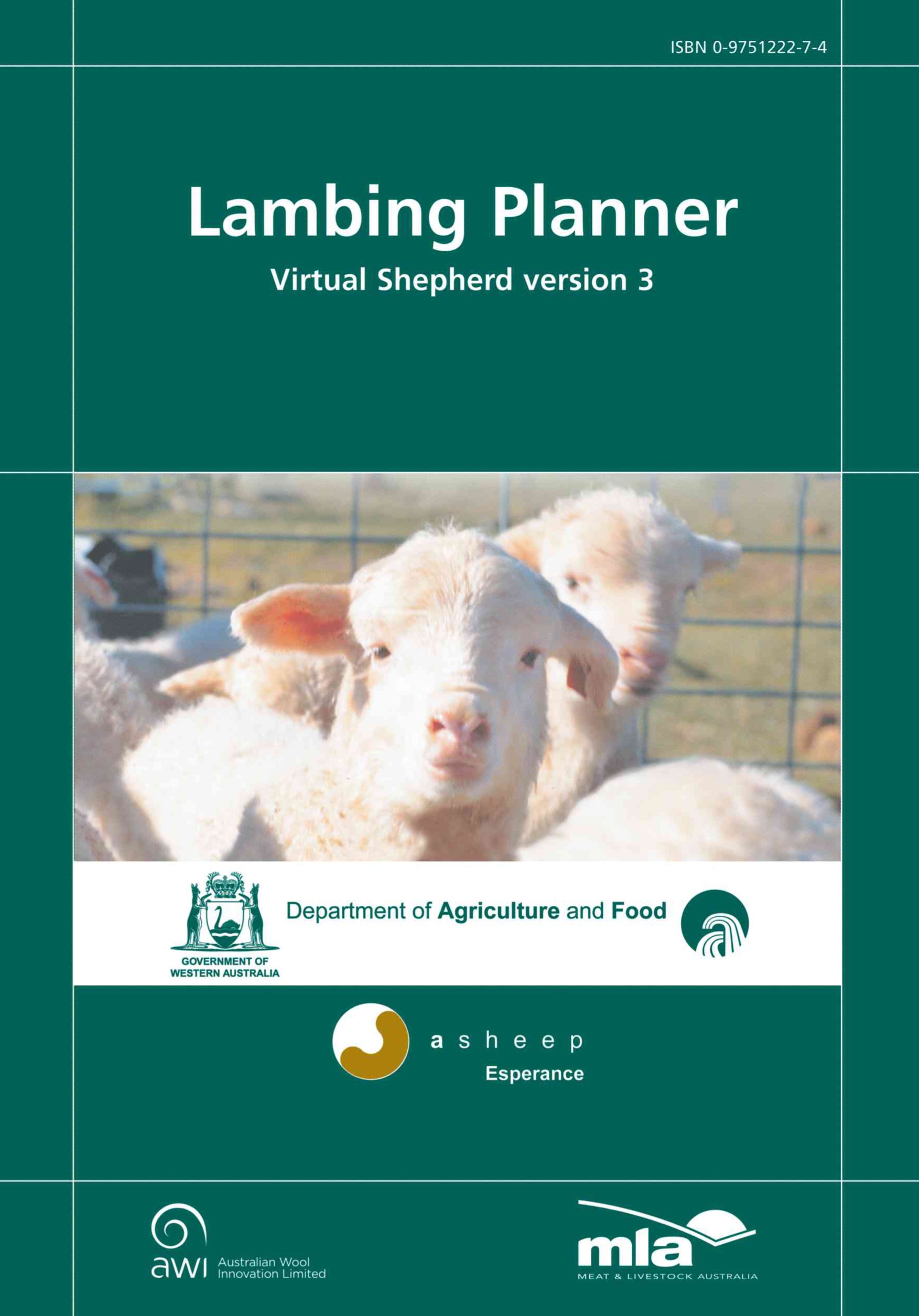 The Lambing Planner app and paper-based tool are useful for setting out your reproductive calendar. It allows you to select a joining date and from that point, gain a series of guidelines and recommendations throughout the year, including the use of teasers, ram preparation, joining ratio, ewe feed requirements and the timing of worm egg counts and lamb vaccinations.
To receive a free hard copy of the Lambing Planner call the AWI Helpline on 1800 070 099 or it is available at no charge on: