Sign up to Wool.com and create your own personal wool hub.
Modular sheep delivery unit to eliminate catch and drag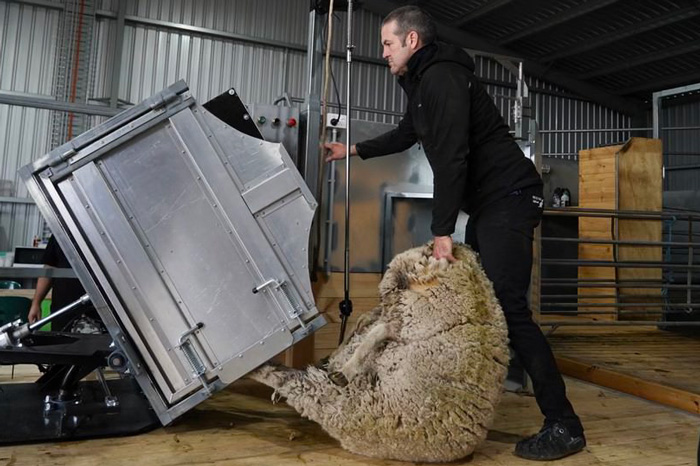 As part of a new AWI project, a mechanical system is under development that delivers the sheep to the shearer, thereby reducing the catch and drag. This minimises the chance of injury to the shearer and the sheep whilst also maximising productivity with significantly reduced handling times.
Overall, the AWI-funded project aims to produce a design for the workplace that:
improves efficiency for workers, and the flow of livestock
provides safety for workers
enables quality wool preparation
provides minimal risk to the welfare of livestock
minimises the cost of equipment and ease of uptake
is compatible with existing equipment, harvesting systems and skill sets.
The design focuses on a 'modular' concept in which portable singular shearing stands can be joined together to make a multi-stand shearing platform, which can be stored away after use. Added design elements will allow for straight board or U-shape configuration.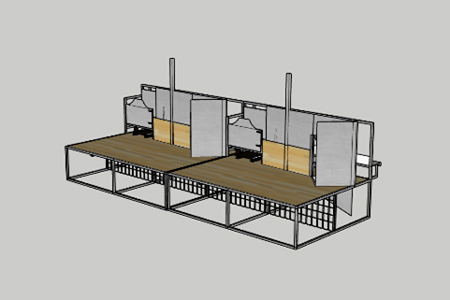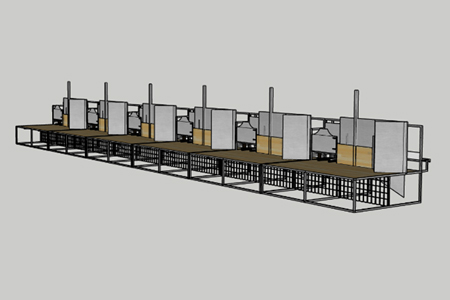 The delivery system
The design incorporates a pneumatically powered race section on which the sheep is delivered to the shearer, removing the catch and drag from a pen.
Each modular unit will hold three sheep in a race at the back of the unit. A dummy pen is fitted onto the end of the race to assist with the flow of the sheep.
When the shearer is ready for a sheep to be delivered, he/she presses a button and the section containing a sheep clamps the sheep securely and slides out onto the board towards the shearer. The section then tilts the sheep into a position suitable for the shearer to then hold the animal.
The sheep is then mechanically released and slides the short distance to the shearing platform, at an angle suitable for the shearer to start shearing straight away. Unlike upright shearing units, the shearer does not have to learn any new shearing technique or blow patterns with this system.
Once shorn the angled shoot allows for simple release of the shorn sheep underneath the race – again without significant dragging or twisting.
Further development and testing of the unit(s) is continuing and AWI will make available the design and specifications, so interested woolgrowers or manufacturers can adopt and potentially further enhance the concept.