Sign up to Wool.com and create your own personal wool hub.
Woolmark.com marketing wool to the world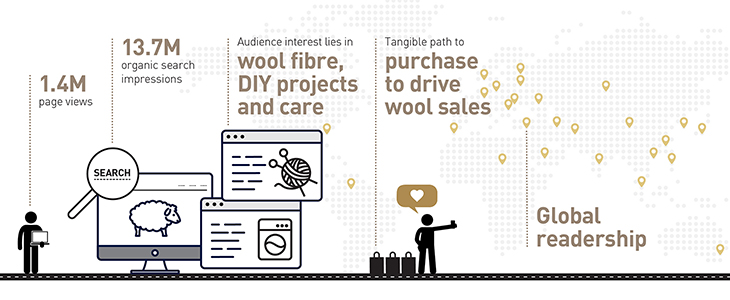 Fast Facts
1.4M page views
3.7 organic search impressions
Tangible path to purchase to drive wool sales
Audience interest lies in wool fibre, DIY projects and care
Global readership
The Project
Woolmark.com embodies AWI's research, development and marketing arm's objectives of driving the demand of Australian Merino wool through The Woolmark Company's services.
The global resource is AWI's main marketing tool to educate both consumers and the supply chain about wool, its potential and how to best care for wool garments.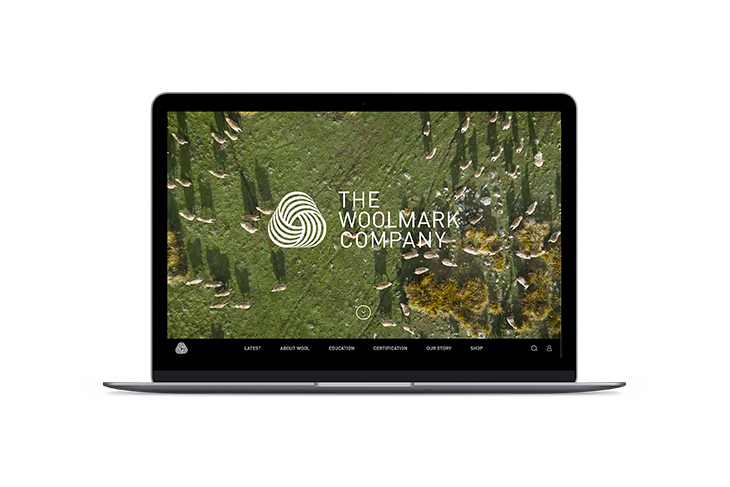 What We Delivered
Our approach champions the benefits and eco-credentials of wool, educating consumers as to why Merino wool is the conscious choice as part of our Fibre Advocacy strategy and will allow partner brands to deliver the wool message in a clear yet effective way in line with the updated Marketing Strategy.
In line with AWI's current strategic plan, Woolmark.com builds the reputation of Australian wool among the global apparel and textile industry through fostering and promoting innovation, increasing Woolmark's brand equity and championing the research and science behind wool's eco-credentials.
The Results: 2019/20
1.4 million page views (76.8% increase y.oy.)
682,552 users (74.7% increase y.oy.)
328,245 Organic click search (344.8% increase y.oy.)
3.7 million organic search impressions (399% increase y.oy.)
5182 clicks to shoppable product (monthly average)
Top 3 Countries
United States: 276,909 sessions
Australia: 117,241 sessions
United Kingdom: 101,577 sessions
Top 3 pages