Sign up to Wool.com and create your own personal wool hub.
Wool's performance benefits return to Boston Marathon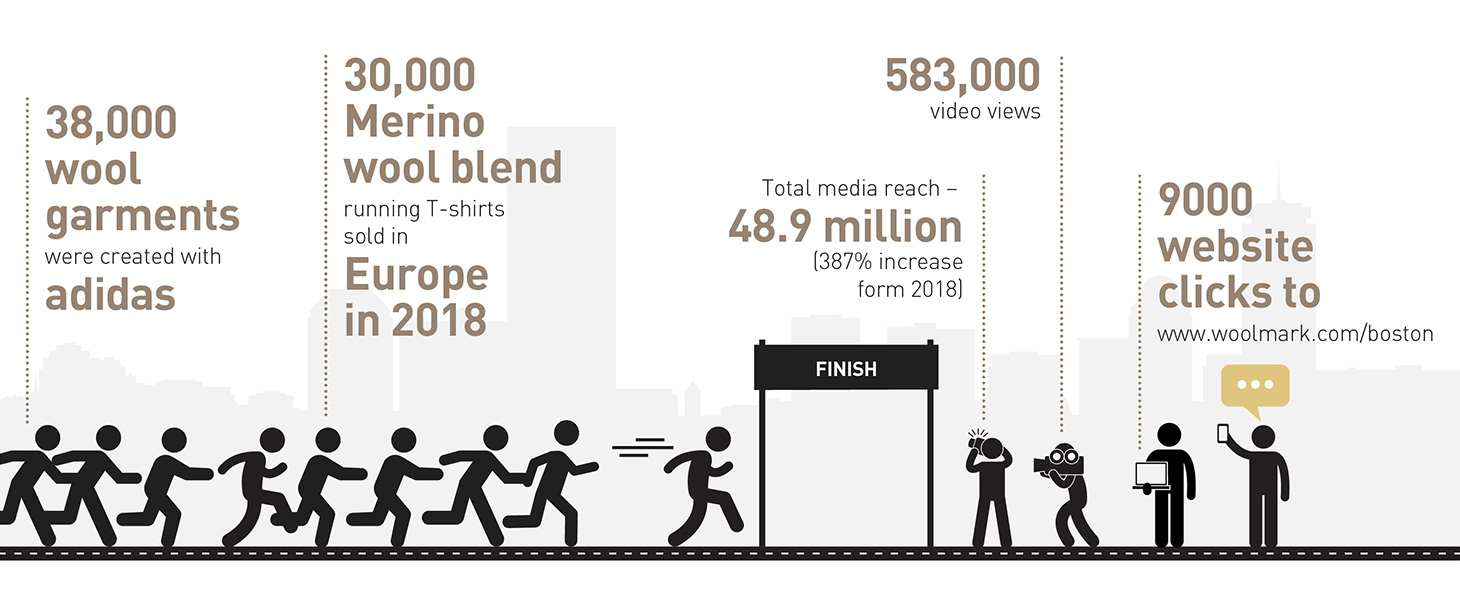 Fast Facts:
A pre-race campaign built awareness of Australian wool's performance benefits at this year's Boston Marathon – the most prestigious marathon in the world.
38,000 wool garments were created with sports giant adidas, presented to winners and sold in Europe.
Sportswear remains a major marketing focus of AWI and partnerships such as this drive new opportunities for Australian wool.
The project:
The Woolmark Company partnered with the Boston Athletic Association and Adidas for the 2018 and 2019 Boston Marathon, highlighting the performance benefits of wool at one of the world's most prestigious and iconic sporting events.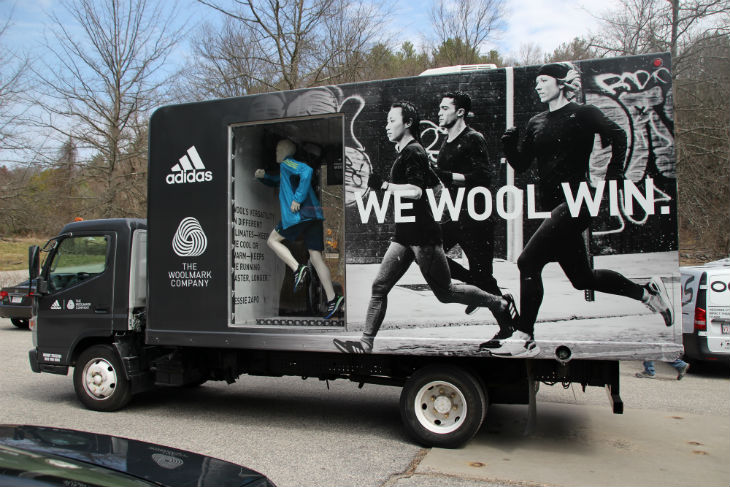 What we delivered:
A large-scale pre-race marketing campaign was created to build consumer interest in wool and the wool product, centred around the theme 'We Wool Win'. The campaign, co-branded with adidas, ran across social media channels, in the Boston Globe newspaper and outdoor advertising. The advertising promoted the Woolmark brand and championed the performance benefits of Merino wool, breaking misconceptions that the fibre is only for heavier knits in the colder months.
In the days prior to the race, The Woolmark Company was on-site in Boston with a 'We Wool Win' training truck - featuring running coaches, training runs and nutrition workshops to help the runners prepare for the race - as well as promoting the performance benefits of wool. A key part of the campaign was the promotion of three marathon runners who trained in adidas Merino wool gear in the lead-up to the marathon. All three participants shared their training journey and were heavily promoted via The Woolmark Company's social media channels and on www.boston.com. They all went on to achieve their goal of completing this year's particularly gruelling race.
The Woolmark Company also worked with adidas to create the Boston Marathon Merino wool T-shirt from 75% Australian Merino wool. It was tested during development by members of the 'adidas Runners' community of running fanatics represented in more than 60 countries. The top 20 runners in each of the 13 age-group categories that completed this year's Boston Marathon received a special individually boxed version of the Boston Marathon T-shirt.
The results:
38,000 wool garments were created with adidas
30,000 Merino wool blend running T-shirts sold in Europe in 2018
Total media reach - 48.9 million (387% increase form 2018)
583,000 video views
9000 website clicks to www.woolmark.com/boston