Sign up to Wool.com and create your own personal wool hub.
Australian Wool Innovation provides various information services to its partners and woolgrowers. By undertaking a broad review of the global market for wool and competitor fibres, we are able to provide wool production forecasting, retail and trade market reports, consumer insights and trend monitoring, along with fibre market research.
We provide tangible economic value for our stakeholders. This section also contains weekly wool price reports as well as monthly market intelligence reviews.
As part of the AWI Wool Production Forecasting Committee, we also aim to provide the best possible estimates of future sheep numbers for the Australian wool production pipeline. This is done by producing consensus based authoritative forecasts of Australian wool production tri-annually.
---
---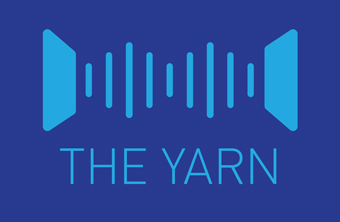 The Yarn - Episode 131: Australian wool & Asia; tough times and opportunities
This week it's all about what is happening in Asia. An area where more than 85% of Australian wool is sold to. From China, to Japan, Korea, and India to some surprising places where wool is making inroads.
We hear from AWI's Eastern Hemisphere General Manager John Roberts and AWI's Country Manager in Japan Samuel Cockedey.
Listen now
FREE SMS MARKET INTELLIGENCE SERVICE FROM AWI
In a new initiative, AWI is sending wool prices and market intelligence direct to woolgrowers' mobile phones.
Woolgrowers receive the latest movements in the EMI in a simple text message (see left image), including a link to a full price report that provides more detail about price movements (see right image).
If you would like to subscribe to the free SMS service, visit www.wool.com/subscribe where you will be asked to input your name and the mobile phone number to receive the SMS.
You can unsubscribe from the service at any time by replying to the AWI SMS message.