Sign up to Wool.com and create your own personal wool hub.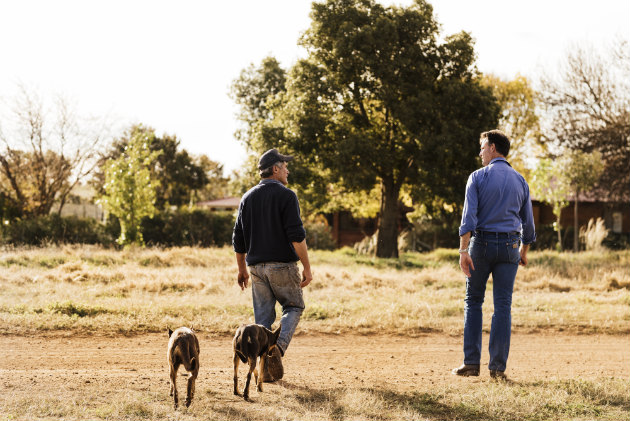 AWI Shareholder information
AWI shareholders are able to shape the decision making process of the company via their access to information from the company, and right to vote at Annual General Meetings. AWI shareholders are entitled to one vote for every $100 of wool levy paid in the three financial years before any vote. A share in AWI is not tradeable and is of no capital value.
How to become an AWI shareholder
To be eligible to become an AWI shareholder, applicants must have paid at least $100 in wool levies in the past three years. Paying wool levies does not automatically make the levy payer a shareholder of AWI. To become a shareholder, a levy payer must apply.
Becoming an AWI shareholder is free. To become an AWI shareholder, levy-paying woolgrowers should complete the shareholder application form (PDF 191Kb) and return it to the AWI share registry at Link Market Services. Enquiries should be directed to Link Market Services on 1800 113 373 (free call).
AWI had 21,730 shareholders at 30 June 2019. There were 61,716 wool levy payers at 30 June 2019. 46,998 of those wool levy payers had paid more than $100 in levies in the past three years and so were eligible to become an AWI shareholder.
Wool is produced across a range of environments in Australia. AWI shareholders are therefore located across a broad area of the country, from the high rainfall areas, to the wheat/sheep zone, out to the drier pastoral zone.
AWI's share registry, Link Market Services, provides a number of online services to AWI shareholders and other wool levy payers which can be accessed from this site.
AWI encourages shareholders and other wool levy payers to use these services to access information about their shareholding and for access to a range of forms. Please enter your Shareholder or Levy Payer Reference Number and postcode (or Country). For security purposes, please retype the security code in the space provided.
Link Market Services Limited
Level 12, 680 George Street
Sydney NSW 2000
Locked Bag A14, Sydney South, NSW 1235
Toll-free: 1800 113 373 (Australia only)
International: +61 1300 554 474
Facsimile: (02) 9287 0303
Facsimile: (02) 9287 0309 (for proxy voting)
Email: registrars@linkmarketservices.com.au
Web: www.linkmarketservices.com.au
AWI shareholders and wool levy payers can also use the AWI Scanner App to:
view and update their contact details (phone number and email address) on the AWI register
change their communication preferences
view the amount of wool levies they have paid in the past three years.
The App works by enabling your smartphone to scan and read the barcode on the back of your personalised AWI shareholder or levy payer card.