Sign up to Wool.com and create your own personal wool hub.
WA AFL captains ram home the Fibre of Football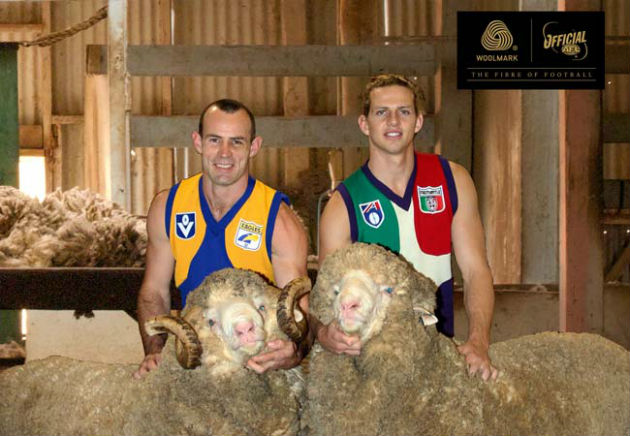 Photographed with some prize-winning WA Merino rams, the pair have joined forces to champion Australia's wool industry; supporting the farmers, shearers, transport operators, fashion designers and retailers behind the natural product.
Since 2014, the Fibre of Football campaign has highlighted the strong and enduring connections between Australian football and the wool industry. Along with Nat Fyfe, Geelong's Tom Hawkins, Hawthorn's Luke Breust, Melbourne's Bernie Vince and Channel 7 commentator Hamish McLachlan have all shared their deep connection to the country through video.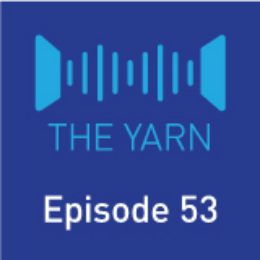 Shannon Hurn comes from a sheep property in the Barossa region of South Australia and returns to the farm outside the footy season to help at shearing time and to turn off lambs. He told AWI's podcast The Yarn "growing up in the country, it's great to support the wool industry and the quality products it creates. It's great to see the industry going well at the moment."
Listen to the episode here.
Nat attended a shearing school before he was drafted to the Dockers and says he would have a go at shearing if asked, while Shannon said he spent plenty of time crutching in the shed at home. 
"We had champion Shannon Warnest shear at home for many years and when my footy career is over I'd love to return to the farm, it's a family farm and it would be great to continue it," Shannon added.
With 100% Merino wool retro footy jumpers, scarves, beanies and gloves, the AFL now sells more than 500 lines of woollen apparel through www.shop.afl.com.au helping connect football fans with high quality woollen products that keep them warm during the winter months. The jumpers worn in the photoshoot have been signed together with an official AFL football which will be auctioned at the Lambex conference dinner in Perth with proceeds to the Royal Flying Doctor
While it is extremely rare to have two captains from the one state from farming and wool backgrounds, shearers, woolgrowers, agents and studmasters have joined forces across Australia to celebrate the rich heritage connecting the wool industry and Australian Football.
The idea for Australia's native game came to Tom Wills while on his pastoralist father's sheep station 'Lexington' near Moyston in Victoria in the mid 19th century and since that time the wool industry and football have been closely knitted together.