Sign up to Wool.com and create your own personal wool hub.
Question: What do you call a sweater made from wool? The SWOOLLY!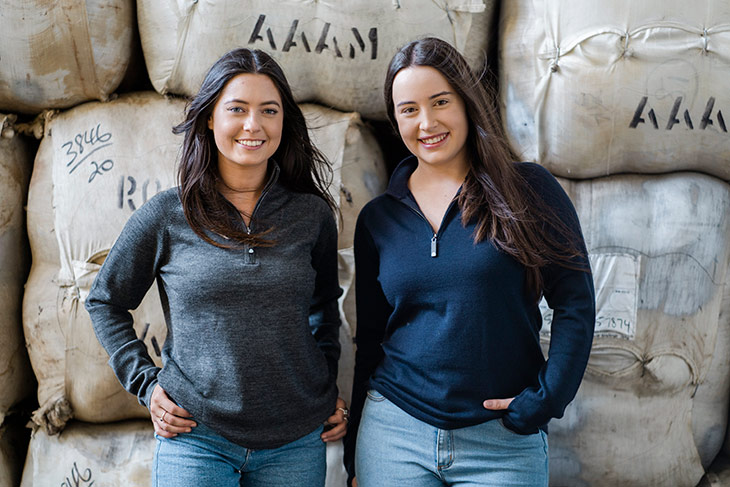 The SWOOLLY, being modelled at the Scanlan Wools woolstore in Perth.
In an initiative by WA wool company Scanlan Wools, a new knitwear brand, SWOOLLY, was launched in January that uses Merino wool from only Western Australia. The company's initial aim has been to produce a high-quality Merino wool sweater at a price everyone can afford.
Scanlan Wools is a broker and merchant with more than three decades experience of buying and selling Western Australian wool. Earlier this month, it took another step into apparel retailing with the launch of a quality worsted knitted sweater, known as the SWOOLLY.
The SWOOLLY is produced with a worsted yarn made from 19.5-micron Western Australian Merino wool.
"We have produced a high-quality 100% Merino wool sweater which we are retailing at a price ( just $79) that makes it an easy decision for consumers to purchase and wear wool," said Steve Noa, trading manager and director at Scanlan Wools Pty Ltd.
"Our aim has been to produce a sweater that will be affordable enough to be worn by so many people that the amount of wool consumed will enable us to directly contract woolgrowers to produce wool for the SWOOLLY program.
"One typical WA Merino sheep produces enough wool in one year for 6-8 SWOOLLYs. A 180 kg bale of Merino wool would have enough to produce 240 SWOOLLYs. Our goal is to use upwards of 5,000 bales per year. That's more than one million sweaters."
It's an ambitious target, but according to Steve, the SWOOLLY is proving a big hit in early sales, despite it being summer.
"Our end goal is to produce a much-loved wool sweater that will lead to a consistent consumption of wool and thus a tangible long-term benefit to woolgrowers."
- Steve Noa, Scanlan Wools
The SWOOLLY is available for men and women in two colours, Charcoal and Navy, but the colour range will expand quickly as demand is proven. The yarn has been mercerised, enabling the sweater to be cleaned in a washing machine.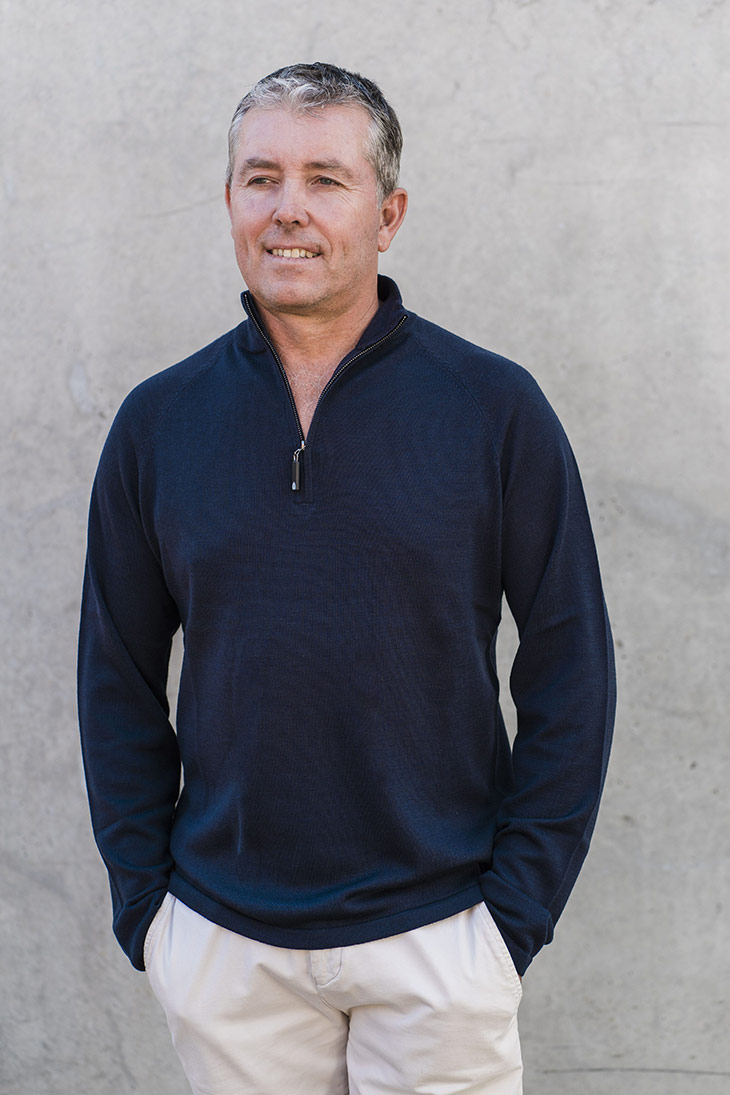 "It has been knitted by one of China's most experienced and quality driven knitting companies," said Steve. "The SWOOLLY weighs in at the ideal weight of 338 grams. That means, it will feel luxuriously soft against the skin while maintaining its sleek and luxurious look and not feel heavy. Most importantly, it won't scratch, it won't shrink, and it won't end up covered in lots of little woollen balls."
Steve says the sweater has a stylish but practical design so that it can be worn in many situations: work, play, or activities such as spectating sports.
"Bulk order discounts are available to clubs, schools and other organisations. We can even arrange your logo to be embroidered on your SWOOLLY," he said.
The sale of every SWOOLLY will see a direct donation of $5 made directly to the Michael Manion Wool Industry Foundation to assist rural families in need.
"We would also like to acknowledge the assistance and expertise we have gained from the team at AWI in starting our journey into taking our 'fibre to fashion'," Steve added.
The SWOOLLY complements another apparel initiative involving Scanlan Wools. Peter Scanlan's daughter Emily, and her cousin Leanne, launched in 2018 a new label –Scanlan Collective – that manufactures and sells kids' apparel made from 100% Australian Merino wool.

MORE INFORMATION
The SWOOLLY is available for purchase online at www.swoolly.com.au
This article appeared in the March 2020 edition of AWI's Beyond the Bale magazine. Reproduction of the article is encouraged, however prior permission must be obtained from the Editor.