Sign up to Wool.com and create your own personal wool hub.
The Boston Marathon finish line is just the beginning for Australian wool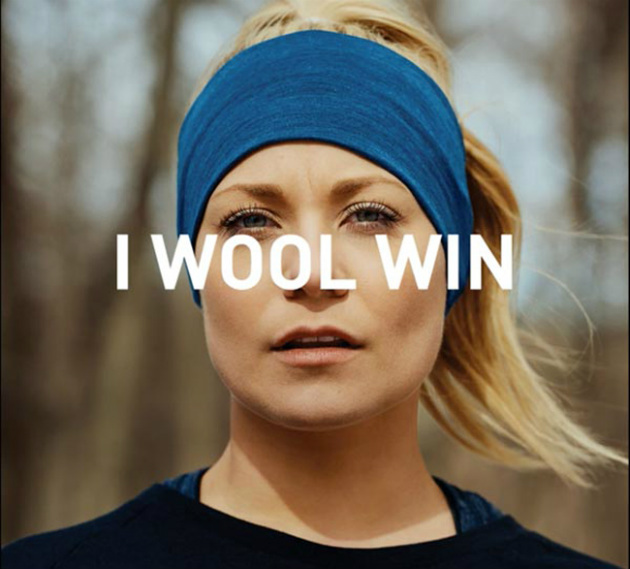 Amanda Ordway trained for the Boston Marathon in Merino wool sportswear.
The Woolmark Company is the marketing arm of Australian Wool Innovation and this strategic partnership will continue to see Australian wool front and centre at the global sporting event.
Begun in 1897, the Boston Marathon is the world's oldest annual marathon and ranks as one of the world's best-known road racing events. Amateur and professional runners from all over the world compete in the Boston Marathon each year, and the event now attracts an average of 30,000 registered participants and 500,000 spectators each year.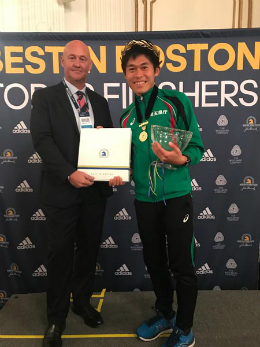 Targeting highly engaged participants and influential consumers to lift awareness of Merino wool in sportswear, the partnership has seen the launch of a 75% Merino t-shirt at the Boston Marathon.
Throughout March, the campaign built consumer interest in the wool t-shirt via social media, promoting the bespoke-numbered, individually boxed blue 'Best in Boston' Merino t-shirt which was awarded to the top 20 runners across the 13 categories. A replica black Merino t-shirt was then launched and made available throughout the Marathon weekend and onwards until sold out.
This marks the first time adidas has co-branded with TWC on a garment.
This partnership aligns with The Woolmark Company's marketing strategy for sportswear and along with the Merino wool t-shirt, the campaign included TWC partnering with The Boston Globe to promote TWC's 'first-timers' campaign I WOOL WIN – WON WITH WOOL. This has seen four first time Boston Marathon participants train in wool and their experience has been tracked leading up to the marathon. The assets of this campaign were promoted through ads on The Globe online, billboard trucks and on honour boxes throughout Boston.
First timer Thomas McGrory, a firefighter in Boston's inner city said, "before this I didn't know much about wool – I thought it was heavy and itchy, but after training in wool, I realised it's the complete opposite and after trying to train in cotton for the first month, wool is the only fibre I'll train in now."
Amanda Ordway, an events manager who is ticking off the Boston Marathon from her bucket list said, "before I'd been using synthetic sportswear to train in but after training in wool I have been so impressed by the wool sportswear, it's so comfortable, light, and it almost feels like cotton but it has so much better absorbency, wicking away, and odour resistance – which is so good for workouts!"
You can hear the full interview on The Yarn podcast here.
The success of this year's campaign will continue in 2019 and 2020 whilst the Merino wool t-shirt replica is available for consumers over the coming months.