Sign up to Wool.com and create your own personal wool hub.
Use of sexed semen in sheep breeders' AI programs is gathering momentum, with an estimated 10 ram sellers using the technology in this coming joining season.
The outcome of the sexing is around 90 to 95% lambs of the sex chosen by the breeder. Some breeders choose male lambs to increase ram sale numbers and overall income; others choose ewe lambs to increase the speed of building up a unique breeding ewe flock.
Prof Simon de Graaf studied the sexed semen technique during his PhD in the mid-2000s and was supported by a Sheep CRC top-up scholarship.
Though highly successful in a research setting following this PhD work, commercial availability of sexed ram semen was limited until further AWI-funded projects improved the quality of sperm produced from the sexing process and refined its implementation into modern timed artificial insemination programs.
Following a successful field trial in Victoria, sexed ram semen was released globally in the late 2010s.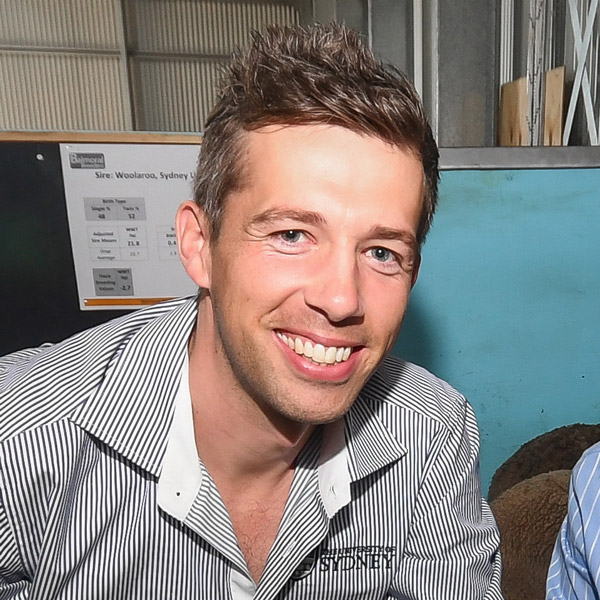 Professor Dr Simon de Graaf from the University of Sydney.
Australia's only sex-sorting facility is located at STgenetics in Camperdown, Victoria. Normally, rams are taken to semen collection facilities nearby, their semen sorted over the course of a day and left in liquid form before overnight road transportation to the location of the AI program to be conducted the following day. As with all artificial breeding, male-factor fertility risk is best managed by using multiple sires in a sexed semen AI program.
More information: www.simondegraaf.com/post/sexed-ram-semen or listen to www.reproradio.com/post/episode-4-sexed-semen
This article appeared in the December 2022 edition of AWI's Beyond the Bale magazine. Reproduction of the article is encouraged.