Sign up to Wool.com and create your own personal wool hub.
It's Ewe Time forums focus on lifting productivity and profitability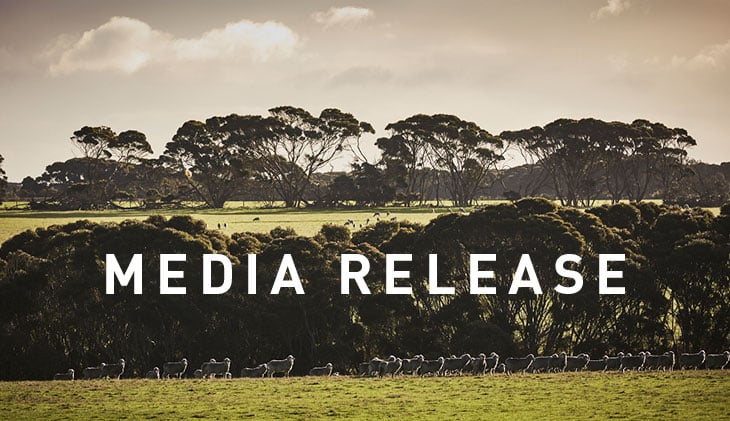 A joint initiative of Meat & Livestock Australia (MLA) and Australian Wool Innovation (AWI), the forums are part of the flagship Making More From Sheep program.
The forums will be held as half-day workshops across Southern New South Wales at Cooma, Gunning and Cowra on July 24-26; Northern NSW and Southern Queensland at Dubbo, Walgett and Dirranbandi on August 14-16, and in Queensland at Longreach, Tambo and Mitchell on August 21-23.
MLA General Manager – Producer Consultation & Adoption, Michael Crowley, said the objective of the half-day forums was to help producers achieve productivity increases in the form of carcase value, reproduction rates and reducing cost of production.
"With the strength of the sheepmeat and wool markets there is renewed interest in boosting productivity and profitability of sheep enterprises to ensure the resilience of the industry continues," Mr Crowley said.
"Some mixed farmers are increasing the sheep portion of their enterprise and these forums will provide information to help facilitate that shift and support sustainable business management."
AWI General Manager Woolgrower Services, Stephen Feighan said while seasonal conditions are unfortunately very dry in many regions across Australia, the forums have been designed to help sheep and wool producers to plan and create more flexible and resilient businesses to achieve increased productivity and profitability.
"Each of the forums will deliver the latest research and information outcomes to ensure producers leave with confidence and the tools on how to best manage their flocks for current and future seasons," Mr Feighan said.
Topics to be covered include sheepmeat and wool market outlooks, managing ewes in dry times, maximising lamb and weaner performance, animal health, integrating cropping and livestock and how to maximise profits from sheep.
The forums will have a clear practice-change focus and will point interested producers to many of the extension and adoption tools available through MLA and AWI.
Forum Dates
The forums will be held on the following dates:
Victorian sheep producer Will Kinghorn, Byaduk, attended the It's Ewe Time forum at Hamilton in 2017, and encouraged other producers to attend the half-day forums.
"It was a good refresher of ewe management and I was able to take away some useful information on feed management to implement on-farm," Mr Kinghorn said.
"It's Ewe Time reiterated that containment yard feeding was a worthwhile thing to be doing for several reasons - we run containment yard feeding to optimise our ewes' feed intake prior to lambing.
"It also helps us to enhance pasture growth and keep decent groundcover by resting some paddocks.
"The forums are useful for refreshing knowledge about the proper management of ewes and sheep.
"Those in the industry know it but every now and then it's good to go over what you should be doing and how to do things properly. I'd encourage any producers who have the opportunity to attend the forums."
Cost is $35 per person to attend, which includes a forum booklet and all catering.
For more information and to register, visit www.makingmorefromsheep.com.au/events
or contact 1800 070 099.